Posted by: Loren Coleman on January 26th, 2009
Kim Manners may be remembered globally as *the* director of "The X-Files" but, in my mind, he will always have the distinction of being the director who steered the first uttering in history of the word "Cryptozoology" on a science-fiction television program.
Manners directed "Quagmire," which first aired May 3, 1996, on Season 3, Episode 22 of "The X-Files."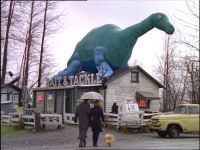 The plot concerned a series of mysterious deaths and disappearances reported near a lake in a small town in Georgia. That freshwater body of water was named Heuvelman's (sic) Lake and agents Mulder and Scully are called in to investigate. With the local legend of a killer Lake Monster ("Big Blue") being told among the locals, the agents soon found evidence of a cryptid, disappearing frogs, vanishing people, and a giant crocodilian. The episode has a riveting debate between the agents, as they are standing on rocks in the water, in which the term "cryptozoology" is used. The ending has a definitely pro-cryptozoology teaser.
This episode marks the final appearance of Scully's dog, Queequeg. Other names in the episode include Millikan County; Georgia; Striker's Cove; Blue Ridge Mountains; County Road 33; Ted's Bait & Tackle; Rigdon; Lariat Rental Cars; U.S. Forestry Service; plesiosaur; bull shark; peg-leg; hook; Rana sphenocephalus; Ecology Sciences Lab; Patricia Rae; Moby Dick; Ahab; Starbuck; and Harpoonist.
Manners directed the script written by Kim Newton & Darin Morgan (uncredited).
Other "X-Files" episodes of interest to cryptozoo-minded fans directed by Manners include "Humbug," "War of the Coprophages," and "Field Trip."
Now Manners, sadly, has died.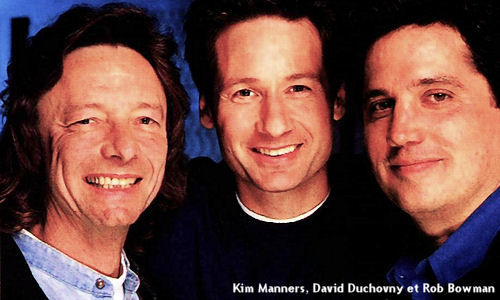 It is with extraordinarily heavy heart that I report the death last night, Jan. 25, of my friend Kim Manners. I first met Kim when he directed me in an episode of The X-Files, for which he was a major figure in the appeal of that show, its look, style, and movement. I thought, in that few days, that I had found one of the great directors I'd ever worked with, and a mensch of the first order. Little did I know.

Several years later, I ended up with a recurring role on Supernatural, where Kim was both an executive producer and a principal director. I have never had such fun working with a director, and Kim became a dear friend….He was an AMAZING director, who knew everything I can imagine a director might need or want to know about directing television. And he was one of the very best people, one of the very best friends, a person might ever want to have….
Rest in peace, chum. by Jim Beaver
Kim Manner was born in 1950 and passed away on January 25, 2009.
His output as a director and producer was extensive, as evidenced by the listing from the Internet Movie Database, including being involved with "Supernatural," "The X-Files," "The Adventures of Brisco County Jr.," "Mission Impossible," "Star Trek: The Next Generation," and "Charlie's Angels." He appeared as himself in the documentaries, The X Files: The Making of "The Truth" (2004) and The Cigarette Smoking Man Revealed (1999).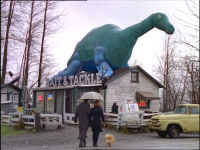 Loren Coleman – has written 5489 posts on this site.
Loren Coleman no longer writes for Cryptomundo. His archived posts remain here at Cryptomundo.