Posted by: Loren Coleman on January 23rd, 2008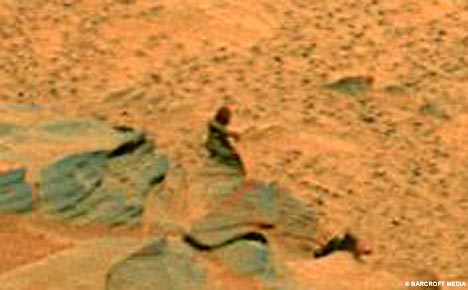 The newly rediscovered photograph of a Bigfoot-like image on the planet Mars is getting a lot of humor-filled play in the media. We might as well talk about it here too.
I just saw CNN laugh their way through a report on it. ("So that's why there's been no reports of Bigfoot from Tibet. He's on Mars." And "Oh, it's not Bigfoot. It's a woman.")
Anyway, here is the photo, along with some others that appear to not show the Bigfoot image.
Thoughts?


That is an odd rock near it, that's for sure.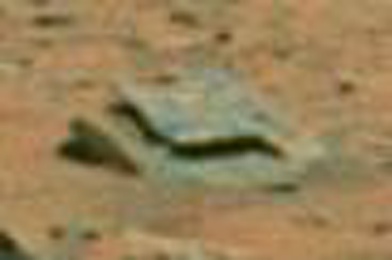 The wider view shows how small or far away this "Bigfoot" really is: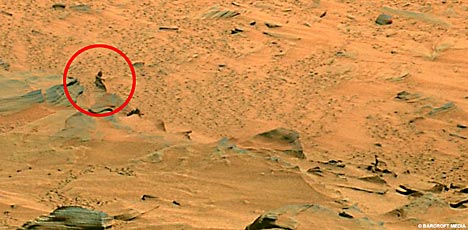 The photograph, taken in 2004 by the Mars explorer Spirit, appears to show a human shaped object that looks similar to a frame from the Patterson-Gimlin film.
Spirit, sent to Mars to capture images from the surface of the planet, is one half of a $820m (£410m) mission, along with its twin explorer, Opportunity.
It landed on Mars in January 2004 for a three month mission to search Gusev Crater, a rock strewn stretch of soil that scientists believe could be the bed of an ancient lake. If Mars once had surface water, it had the potential to support life.
Loren Coleman – has written 5489 posts on this site.
Loren Coleman no longer writes for Cryptomundo. His archived posts remain here at Cryptomundo.