Posted by: Loren Coleman on April 25th, 2011

AOL News picked Easter Sunday to publish their Mongolian Death Worm article. I can't bear to do that to Cryptomundians, so here it is on Monday morning, for breakfast.

I'm going to pass along the quotation they used from me:
The MDW is dubious enough that cryptozoologist Loren Coleman, director of the International Cryptozoology Museum in Portland, Maine, displays a vintage model of Japanese kaiju movie hero Mothra in the larval stage, but labels it as the Mongolian Death Worm. Young kids often ask what the label is doing on Mothra.

Mongo-D "is not a celebrity cryptid like the Loch Ness Monster or Yeti," Coleman told AOL News. It's more of a second-tier creature, he said, "not like a unicorn or a centaur, but it's very much a shadowy folklore creature."

So why is the worm enjoying a sudden cultural renaissance among couch explorers?

"You could go to Lake Champlain and look for Champ, or you could go look for Bigfoot, but that's not so exotic," Coleman said. "These documentary film companies are looking to sell concepts and sell advertising."

The fact that Genghis Khan Beer is plentiful and costs about $1.15 a large can, or 1,412 Mongolian togrog, probably doesn't hurt either. Unlike, say, Burton and Speke's nearly year-long Victorian-era expedition searching for the Nile's source, reality docu-junkets last a couple of days — hardly time for serious scientific investigation.

Plus, Coleman says, "People are getting bored, and so they like different kinds of cryptids."
For more, the link to read the rest of the article is here.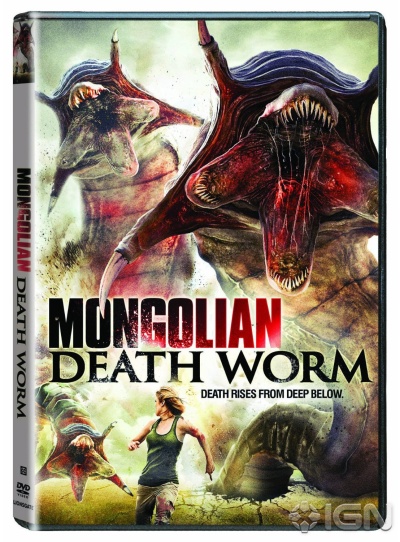 Loren Coleman – has written 5489 posts on this site.
Loren Coleman no longer writes for Cryptomundo. His archived posts remain here at Cryptomundo.