Posted by: Loren Coleman on December 13th, 2008
Back from travels this year to give talks or be filmed on locations that have taken me to New York, Massachusetts, Kentucky, New Hampshire, Alberta, Florida, Colorado, and just last week, California, it is time for something a little closer to home.
I will be giving today's (5:00 pm Sat. Dec. 13th's) free talk in the Randall Student Center (Room 138) at the University of Maine at Augusta (the public is invited), in the middle of "Maine Mutant" country. Therefore, of course, I will revisit the topic of that cryptid canid (among other creatures, cryptozoologists, and cryptids), during my illustrated presentation.
Directions to Our Augusta Campus
From the North: Take Interstate 95 south to exit 112, turn left off exit ramp. Go about .75 miles and turn right at the UMA entrance sign.
From the South: Take Interstate 95 north to Exit 112 A, turn right off exit ramp. Go about .75 miles and turn right at the UMA entrance sign.
See you there!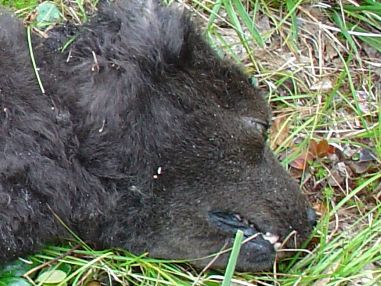 Photo: Michelle O'Donnell, Turner, Maine, August 2006.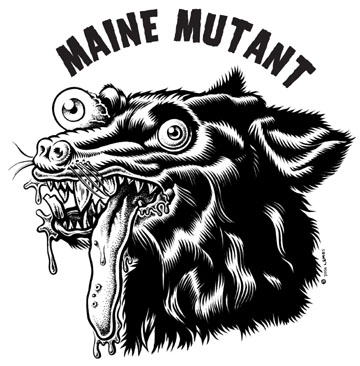 An illustration from graphic designer Mike Lemos, who turned it into a tee-shirt celebrating the phenomenon.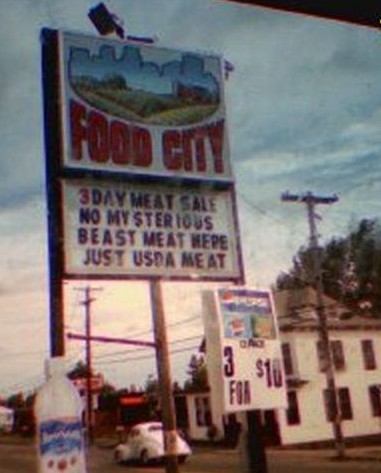 The above Route 4 photograph was contributed by reporter Mark LaFlamme, author of The Pink Room, the man who kicked off the media madness.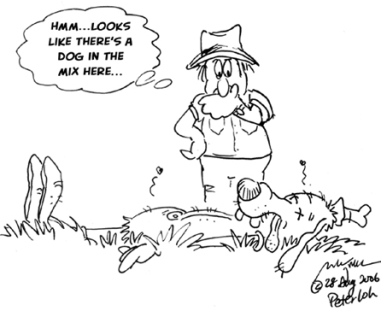 Goofy as the Maine Mutant by Peter Loh, captured the essence of the story.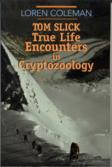 I will have Bigfoot, Yeti, and Orang Pendek track casts, among other items, to share.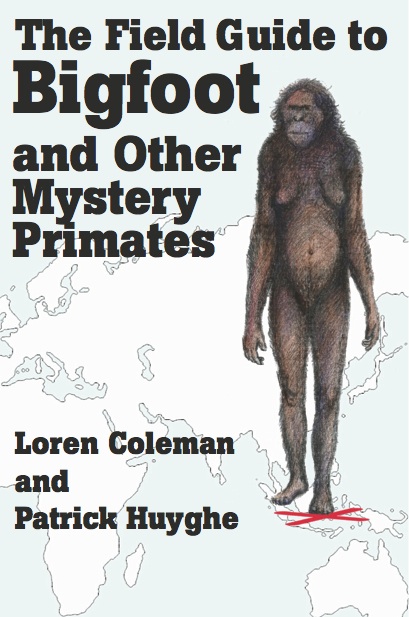 Update:
Considering the State of Maine is still bearing up under the ice storm, there was a very good turnout, the room was filled, wall to wall, with about 100 people. Only a handful were students, and most folks were involved cryptozoology fans and followers. Reporter Mark Laflamme also kindly showed up, despite his having an early evening dinner commitment. Several young people had intriguing questions and many individuals took the time to speak to me before and after the talk about their own personal view of the field. I enjoyed the event for what I learned, as much as for how much passion about the field I was able to share. Thank you all for coming.
Loren Coleman – has written 5489 posts on this site.
Loren Coleman no longer writes for Cryptomundo. His archived posts remain here at Cryptomundo.