Posted by: Loren Coleman on May 9th, 2009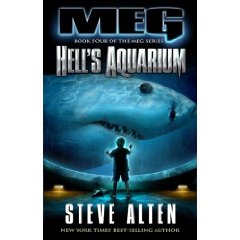 The New York Times best-selling author Steve Alten appeared on Fox News on Friday, May 8th, promoting his latest book, MEG: Hell's Aquarium.
MEG: Hell's Aquarium is the fourth in Alten's MEG series, which are all thrillers about the continued survival of Carcharodon megalodon, the 70 foot long, 70,000 pound, supposedly extinct prehistoric cousin of the extant great white shark.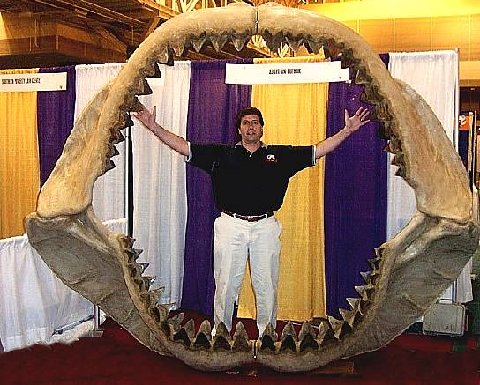 Steve Alten is promoting this book throughout the summer of 2009, aided by the largest Megalodon shark jaw in existence (shown above). It is a rather remarkable way to get publicity, after all. Members of the media and the general public are more easily able to visualize the enormous size of this shark with Alten's exhibit "A," you must admit!
Also, Alten has this new book trailer:
Hey, the International Cryptozoology Museum would love to have a Meg mandible of its own for exhibition, but pure institutional survival is the key, first and foremost.
Consider a contribution today, and merely click to…
Meg jaws tend to be major attractions for museums and press events!
Loren Coleman – has written 5489 posts on this site.
Loren Coleman no longer writes for Cryptomundo. His archived posts remain here at Cryptomundo.