Posted by: Loren Coleman on June 24th, 2009
Be certain to watch this one.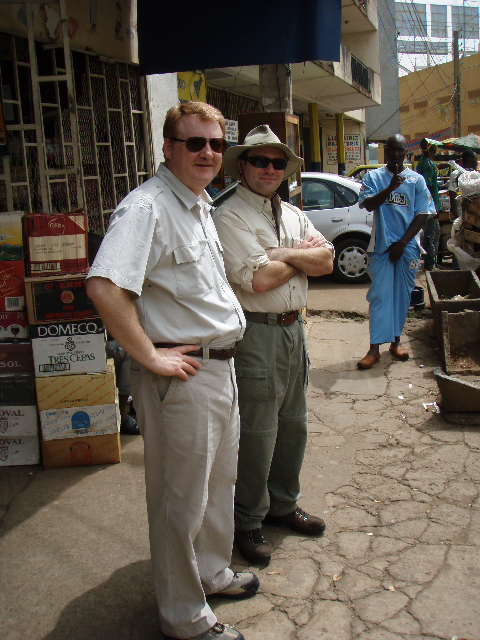 Bill Gibbons and Rob Mullins arrive.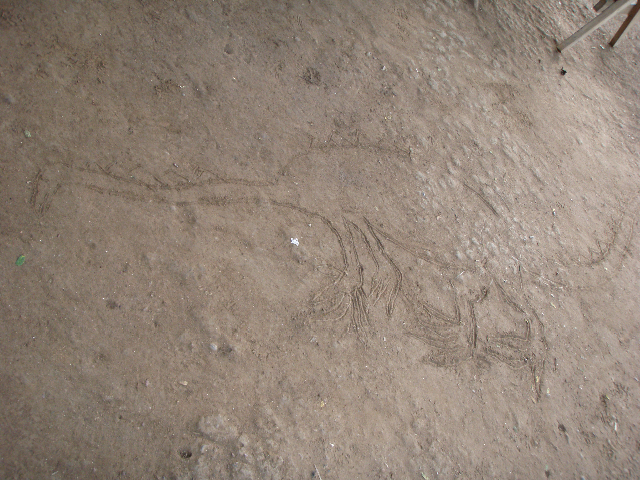 The locals drew Mokele-mbembe in the sand.
Scheduled first for Wednesday, June 24th, 2009 (with repeats, check local listings), on History's MonsterQuest.
THE LAST DINOSAUR: In the jungles of central Africa there may be a living relic of a dinosaur that stalks the rivers and frightens the local inhabitants. The feared creature, known as Mokèlé Mbèmbé, or "the one who stops the flow of rivers," is said to closely resemble the enormous long necked and four legged saurpod – a dinosaur that science claims went extinct 65 million years ago. However, for more than two hundred years, explorers, missionaries and natives have reported sightings of a strikingly similar monster. Tracks found by a recent American expedition may yet be proof of this elusive monster. MonsterQuest analyzes the evidence and travels deep into the dangerous wilds of Cameroon, Africa, to mount a search for what may be the last dinosaur.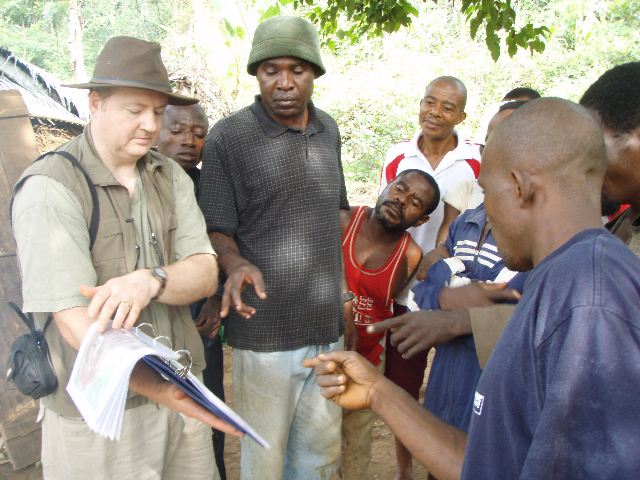 Cryptozoologist Bill Gibbons interviews eyewitnesses.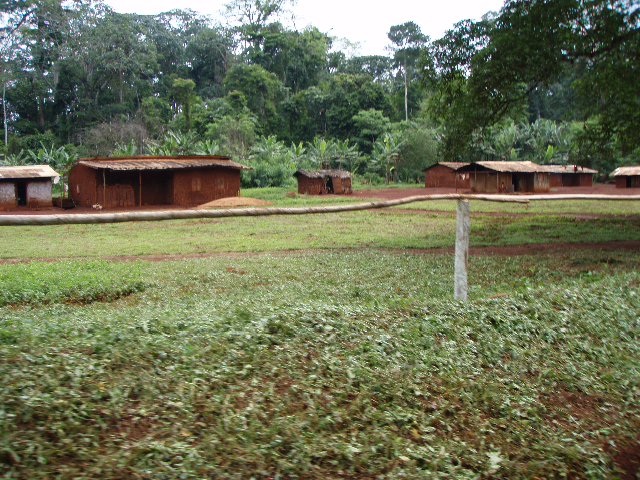 A Cameroon village.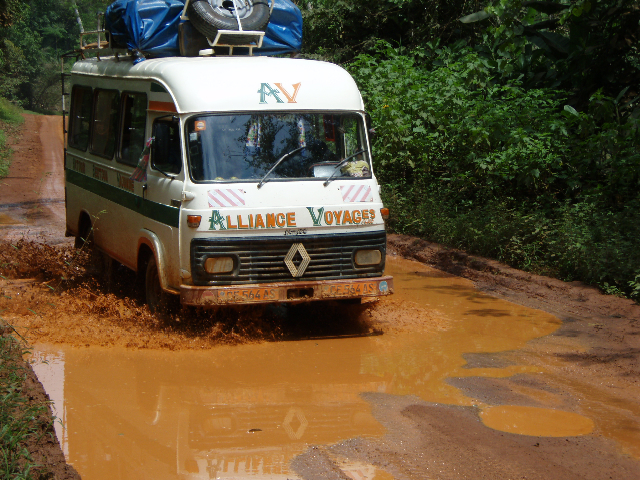 Sometimes the expedition vehicles got stuck in the mud.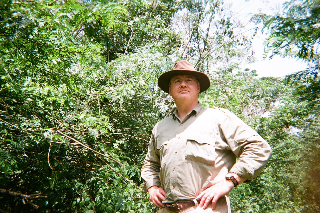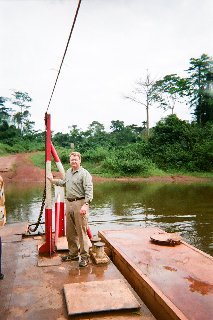 Images of Bill Gibbons during the quest.
Thank You.
Loren Coleman – has written 5489 posts on this site.
Loren Coleman no longer writes for Cryptomundo. His archived posts remain here at Cryptomundo.