Posted by: Loren Coleman on September 14th, 2006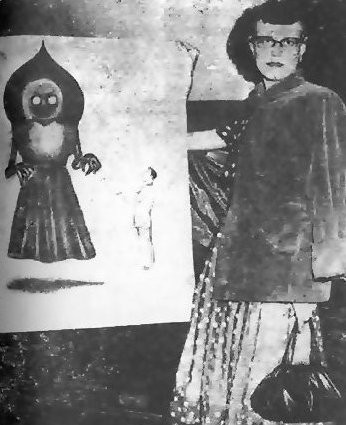 The "Monsterfest" is being held this year. The information I passed along this week here, noting nothing was planned, I've been informed, was out-of-date.
The Mothman Festival will not be the only "monster-related" gathering taking place during this weekend in September in West Virginia.
Here's the local chamber of commerce's announcement:
Braxton County Monster Fest: September 16, 2006.

Flatwoods, West Virginia. Celebrate the legend of Flatwoods with a drama, live music, dancing, a jungle safari, a masquerade dance and history. Arts and crafts available with sidewalk sales at the Flatwoods Factory Stores. Hours are 10 a.m. until 9 p.m. For additional information, please contact The Braxton County Convention and Visitors Bureau at 304-765-3300.
The one-day festival will be held in the parking lot of the Flatwoods Outlets, and it is expected to bring in at least 1,000 people. Of course, the question has to be asked…where will any self-respecting MIB spend more of their time…in Point Pleasant or Flatwoods on September 16th? CIA agents need not apply, or military-conspiracy theorists either. But there should be plenty of innocent peddlers of comic books, DVDs, and non-fiction books at both locations. Those darkly-dressed individuals photographing the crowd will not be members of the intelligence community, but merely Mothman and Flatwoods Monster fans and the local media. Despite rumors otherwise, the military intelligence communities have their hands full (unfortunately) in Iraq, Iran, Pakistan, Afghanistan, and a few other places around the globe – and West Virginia will not be their focus on September 16th.
"I was surprised by how many calls we get from out of state from people just interested in the monster," said Connie Skidmore, who's been executive director of the Braxton County Visitors Bureau since March. "It's just a good way to get people into the county and show them what else there is to see and do."
Braxton County Monster Fest is a celebration of the anniversary of the sighting of the Flatwoods Green Monster also known as the Braxton County Monster, also, of course, known as the Flatwoods Monster.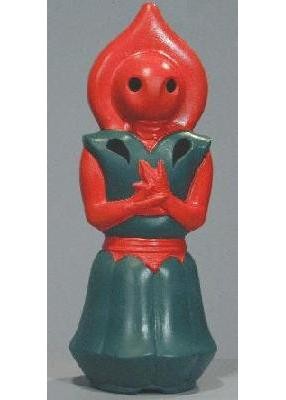 Loren Coleman – has written 5489 posts on this site.
Loren Coleman no longer writes for Cryptomundo. His archived posts remain here at Cryptomundo.