Posted by: Loren Coleman on February 9th, 2010
Here are the first images from tomorrow night's MonsterQuest premiere:
MOTHMAN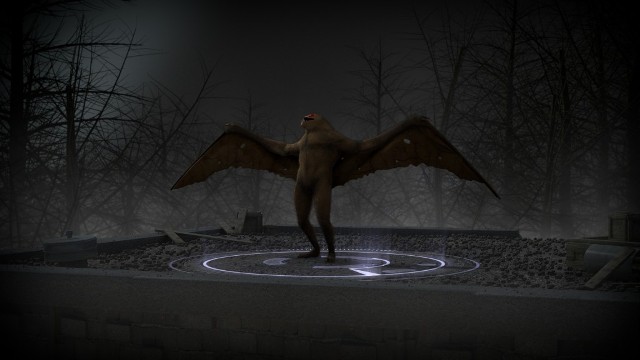 An animation of the Mothman (c/o Pixel Farm, Minneapolis) Click on image for full size version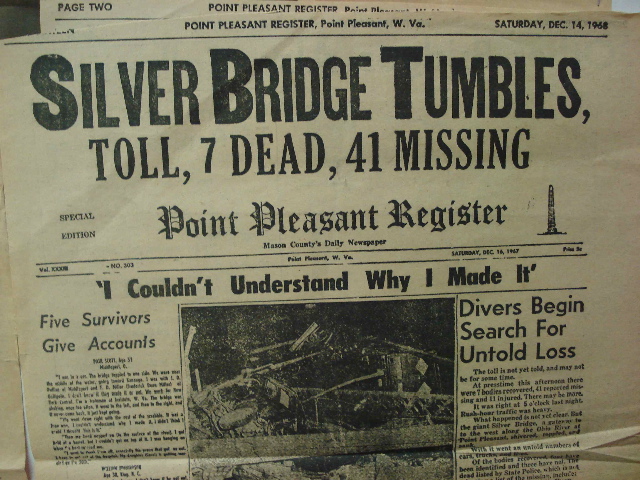 The sightings of the Mothman has been connected to the tragic collapse of the Silver Bridge in 1967.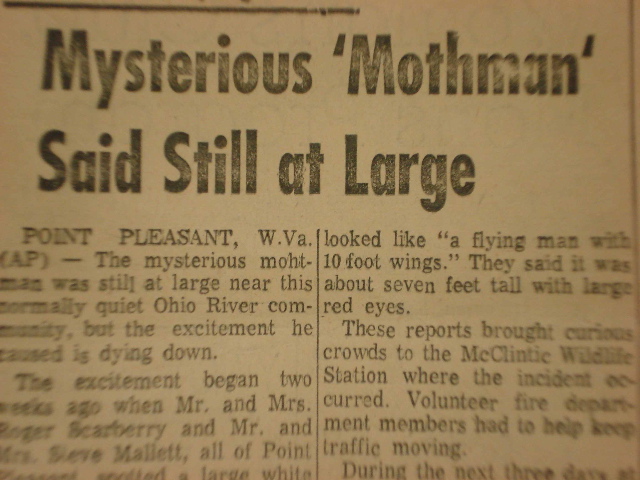 Appearances of the Mothman frightened locals of Point Pleasant, WV, in 1966.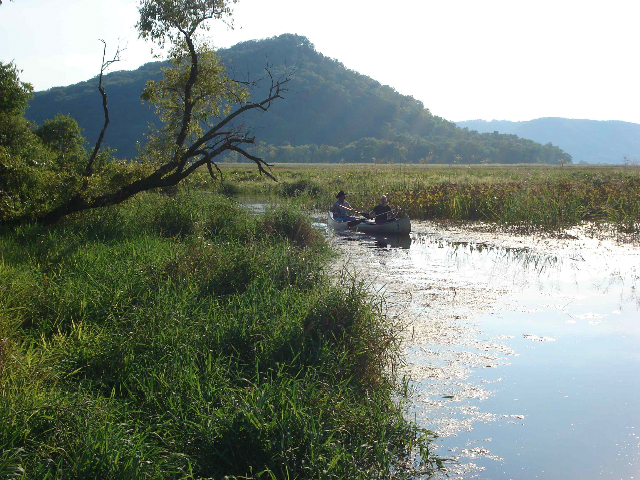 Expedition team of Mark Peterson and Nick Redfern set out on a search to explain the Mothman.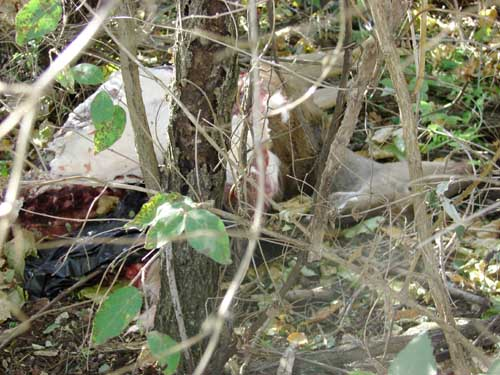 Near the location of a sighting in LaCrosse, Wisconsin, a deer was found mysteriously slain. (c/o Linda Godfrey)
A witness drew the dangerous winged beast that he saw near LaCrosse, Wisconsin. (c/o aWholi)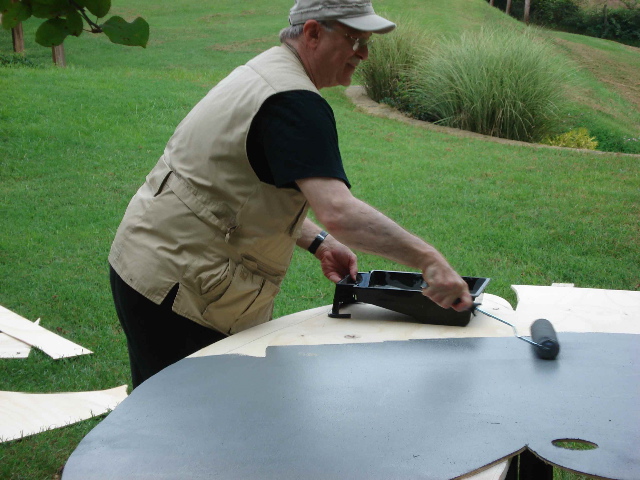 Skeptic Joe Nickell, of The Skeptical Inquirer sets out to prove the beast was caused by misidentification.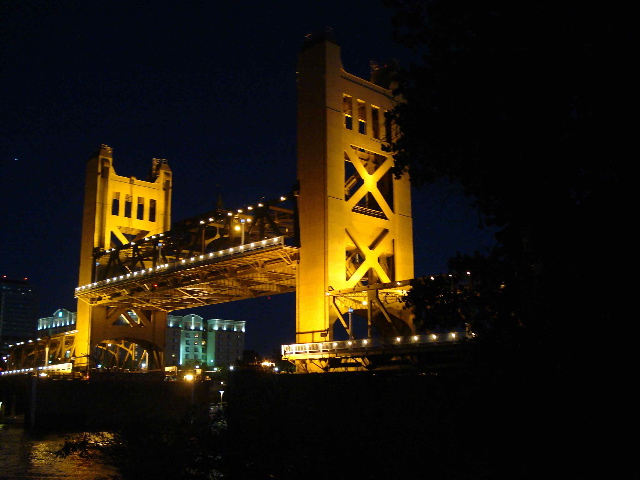 And guess where new Mothman sightings are occurring? Learn on the new episode on Feb. 10th!
And coming up after the Winter Olympics!
PIRANHAS
For centuries the Amazon has been home to a frightening feeding frenzy of the most ferocious fresh-water monsters known to man… piranhas. These fish are said to 'mutilate swimmers', their teeth cut through 'flesh and bone' and the "blood in the water excites them to madness.' Now, these deadly monsters are appearing in US lakes and rivers.  The MonsterQuest team is investigating how they may be adapting, and whether these carnivorous beasts could breed here and devastate our waters.
FLATWOODS MONSTER
In the fall of 1952, witnesses in Flatwoods, West Virginia, reportedly encountered a nightmarish beast that was human-like in appearance but with reptilian skin. The monster hovered over its victims in strange craft, emitted a hissing sound and attacked by releasing noxious gases. Some claimed the beast was the result of mistaken identity and cold war hysteria; but now as sightings continue, MonsterQuest deploys the latest high-tech search gear to uncover this mysterious beast that has terrorized this town for almost sixty years.
SIERRA SASQUATCH
Ancient petroglyphs in the Sierra Nevada Mountains depict footprints left by frightening packs of hairy man-like beasts. Now, MonsterQuest heads to the heart of California where witnesses are encountering aggressively territorial packs of Sasquatch. The team will investigate groups of large footprints found here and analyze compelling new video which could be that of the beast.
WEREWOLF II
History says that a large and wolf-like beast is the stuff of legend, but recently uncovered film footage and new witnesses say something frightening is out there. MonsterQuest heads into the dark, isolated forests of the Midwest to search for this creature and analyzes the evidence to finally end this mystery.
Loren Coleman – has written 5489 posts on this site.
Loren Coleman no longer writes for Cryptomundo. His archived posts remain here at Cryptomundo.