Posted by: Loren Coleman on May 24th, 2007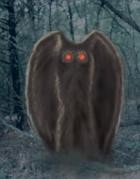 Bill Rebsamen's illustration completed for me in 2001, for use on the cover of my Mothman book.
Does it matter what color the eyes of a more stylized imaging of Mothman appears in graphic art?
Two color drawings of "Coleman's Cryptozoo" arrived overnight from Len Peralta. What version of Mothman's eyes do you like?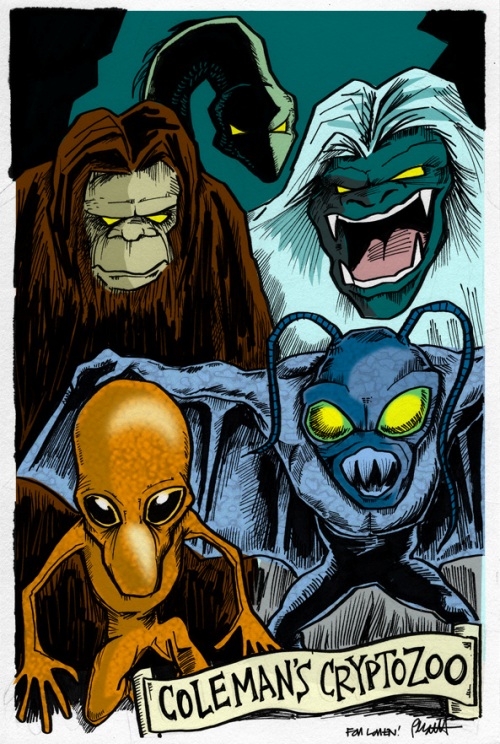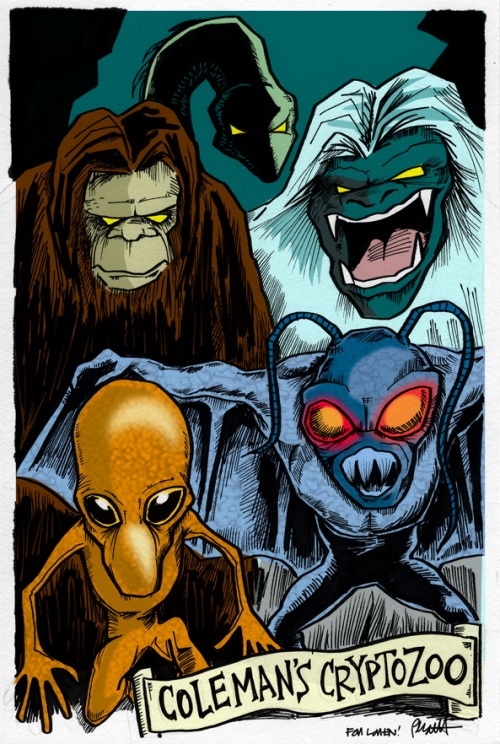 For a look at the black and white initial example of Len Peralta' art again, go to " Cryptozoo by Mail".
Should illustrative, graphic, and comic art stay close to the original descriptions of cryptids, or can it be appreciated as a form and extension of the creativity of the artist? Talking about how Mothman is shown here may be a good place to start.
Loren Coleman – has written 5489 posts on this site.
Loren Coleman no longer writes for Cryptomundo. His archived posts remain here at Cryptomundo.