Posted by: Loren Coleman on November 25th, 2007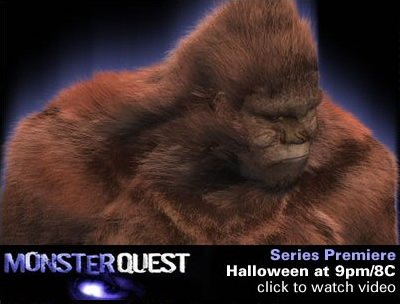 The History Channel Sunday night, November 25th, through early Monday, November 26th, will broadcast the first four episodes of "MonsterQuest" for eight straight hours.
Beginning at 8:00 PM Eastern until finished at 4:00 AM Eastern, the programs on Sasquatch, Champ, Giant Squid, and Birdzilla will be shown, one after the other, twice.
According to the published listing, they will not be screened in the order of how they were originally broadcast. Instead, each four hour sequence is being kicked off with the "Sasquatch Attack" episode. Check your local listings. As far as I know, this is only occurring in the USA.
Loren Coleman – has written 5489 posts on this site.
Loren Coleman no longer writes for Cryptomundo. His archived posts remain here at Cryptomundo.