Posted by: Loren Coleman on November 19th, 2008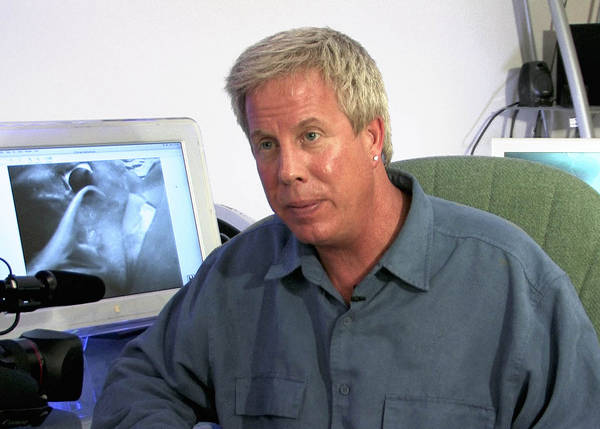 Recently, there was a great outpouring of feedback from you, the readers of this blog, who are also the audience of History's "MonsterQuest," regarding "Sasquatch Attack II". Due to this, the series creator Doug Hajicek has sent an email exclusively to you via Cryptomundo.
Hajicek has addressed his viewers here before.
It is good to receive this message from him, and his unedited missive is shared below:
Dear MonsterQuest Viewers,

Although I can never forgive myself for picking apparently the wrong date for our Snellgrove expedition in Aug. it was the same week in Aug… that we had 3 previous experiences with something at that cabin. The date of this expedition has to be planned months in advance. All participants have lives, families and jobs, not to even mention air date deadlines that were extended by the network so we could be at the right place at the right time.

I certainly realize how disappointed folks get when we do not have a encounter, as hoped even though we allowed extra days and technology never before tried on this trip. Nobody was more disappointed than me…that all was quiet at the cabin.

I have always tried to bring mainstream scientists and credible researchers on all of my TV shows and that includes the MQ field work and expeditions, this is important in the advancement of the "subject" for many reasons. I have always put forth great effort in raising the bar scientifically with my programs starting with "Sasquatch: Legend Meets Science."

I also hope folks can see past what appears to be failed field experiences and appreciate and learn from the effort, for it is those "failed" but tried efforts that we all learn something. Some new ideas – some old – that we all can build on as researchers, enthusiasts, thinkers and scientists in all areas of cryptozoology. We also provide eyewitness testimony not to mention history, science, forensics, natural history, drama. With audience support we can continue to raise the bar.

The Bottom Line Is:

MonsterQuest is the exact type of programming I am passionate about wanting to watch and I am very proud to be part of producing it.

Sincerely,
Doug Hajicek
MonsterQuest Series Producer/Creator
For an updated schedule of what's on "MonsterQuest" next, see here.
Loren Coleman – has written 5489 posts on this site.
Loren Coleman no longer writes for Cryptomundo. His archived posts remain here at Cryptomundo.