Posted by: Loren Coleman on May 29th, 2008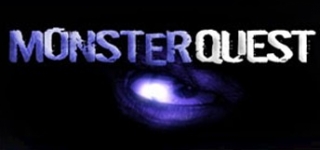 How do you think "MonsterQuest" (Season Two) is stacking up against "Monster Quest" (Season One)?
First of all, do we even really have any ideas about where Season Two is going?
"MonsterQuest" seems to not be as forthright about the complete episode list for Season Two, as one might expect. Either that or they've fired their publicist.
The list is certainly not been up on their website. Of course, back channel hints of programs on Chupacabras, Giant Squid, Merbeings, Bigfoot, Mystery Bears, and Yeren, have been heard. But the only program schedule shared is the following one,
Mega Hog, May 28
Vampire Beast, June 4
During the fall season of 2007, the residents of a town in North Carolina began to lose pets and farm animals to an unknown creature. In this same town, Bolivia, 50 years ago there was a similar occurrence involving dogs and goats. Could this be the same mystery predator?
Ghosts, June 11
The Lizzie Borden house, one of America's most haunted locations, was the scene of a famous 19th century double murder. Paranormal experts enter the house and install many cameras equipped with high resolution infrared in this investigation of the paranormal.
(I am totally at a loss as to how or why the Lizzie Borden story got approved for "MonsterQuest.")
Anyway, if I discover what is on the full schedule and the proposed dates of broadcast, I'll update the list.
Just a reminder, for comparison, the following are the title topics that were investigated during Season One:
America's Loch Ness Monster
Sasquatch Attack
Giant Squid Found
Birdzilla
Bigfoot
Mutant Canines
Lions in the Suburbs
Gigantic Killer Fish
Swamp Beast
Stalin's Ape Man
Creatures from the 4th Dimension
The Real Hobbit
Giganto: The Real King Kong
American Werewolf
BTW, the "MonsterQuest" Season One DVD was released on May 27th.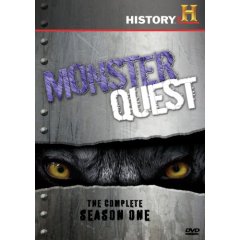 Note the evolving logos…as the phrase "Monster Quest" becomes one word, "MonsterQuest."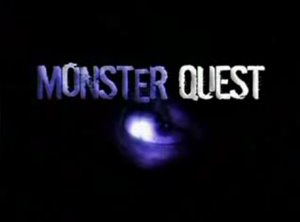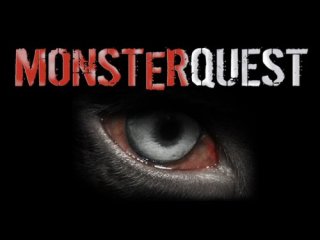 Loren Coleman – has written 5489 posts on this site.
Loren Coleman no longer writes for Cryptomundo. His archived posts remain here at Cryptomundo.