Posted by: Loren Coleman on August 11th, 2008
I guess it has been there all day, but someone just told me about it.
If you go to the MSN Homepage for today, and look over to the left hand side, scroll down a bit, you will find a photo of me in front of my Bigfoot. Click on that picture, and it goes to a new video at History's "MonsterQuest" site in which I am talking about cryptozoology.
The b-roll shows various objects in the museum. (Hey, if someone places this MSN video on YouTube, I'll post it here. Right now, Cryptomundo does not have the technology to post MSN videos here.)

I helped the History filmcrew set up that shoot so the dinosaur (Diplodocus, the British Museum of Natural History model, 1978 to 1984 vintage, pictured above) was in the background. It is the one signed by Scott T. Norman during his visit to the museum, and closely matched what he thought Mokele-Mbembe looked like. It seemed a good idea for good karma, at the time of the filming.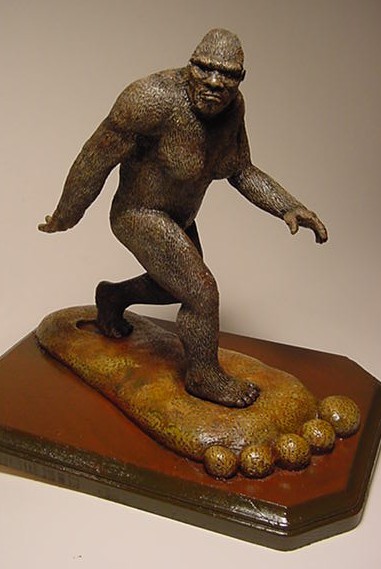 Also there is the Jeff H. Johnson sculpture of the Patterson Bigfoot (above and below), which is a resin model.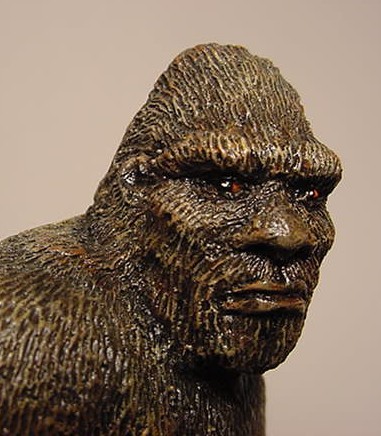 Coincidentally, today I received a surprise box of four dinosaurs (Triceratops, Brachiosaurus, Parasaurolophus, Pachycephalosaurus) from Scott T. Norman's collection. Church organizer Cheryl Hart saved them from oblivion to donate to the International Cryptozoology Museum. It is truly a deeply appreciated act on her part. And a great addition to the memorial to Scott.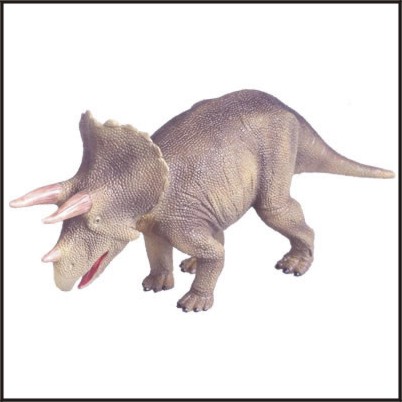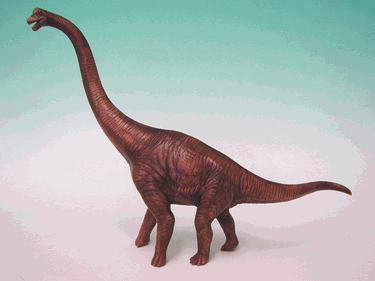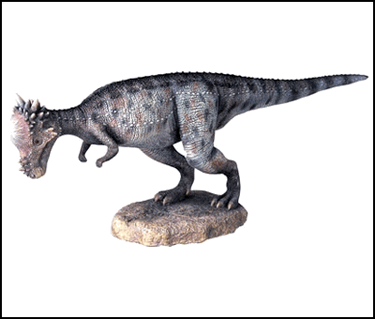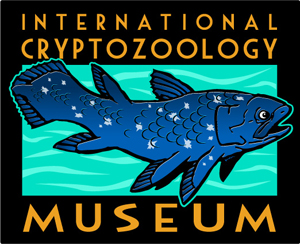 Save the Museum. Please donate. Merely click on the rectangle below, send funds via PayPal to email above or send funds directly to
International Cryptozoology Museum
Attn: Loren Coleman, Director
PO Box 360
Portland, ME 04112
USA
Thank you!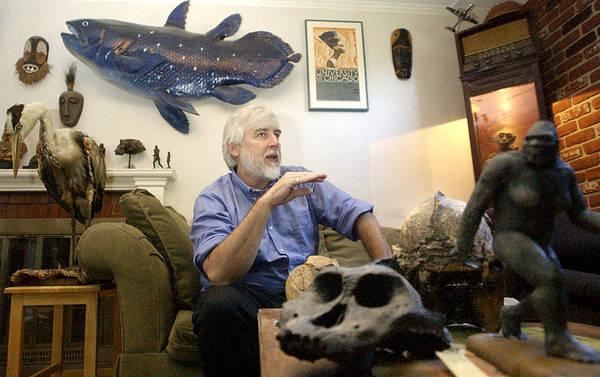 Loren Coleman – has written 5489 posts on this site.
Loren Coleman no longer writes for Cryptomundo. His archived posts remain here at Cryptomundo.