Posted by: Loren Coleman on April 25th, 2009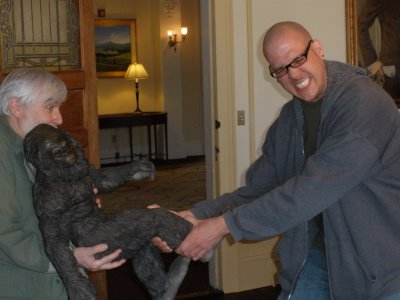 Mike Brody photo, taken by Caleb Cone-Coleman.
A small squabble ensued when [Mike Brody] tried to run off with L.C.'s two-foot Sasquatch. Coleman's eyes turned red like a Chupacabras and he clasped on for dear life with the strength of a Jane Goodall chimp. Years of wrestling Loch Ness Monsters finally paid off… [Loren Coleman] won this battle…But not the war!
Cryptozoology: 1
Mike Brody: 0
You previously read about the Mount Washington Rumble, Part Uno, here. The evil comedian Mike Brody attempted to steal the Garden Yeti, and take it back to his den of dirty deeds. Now comes the sequel.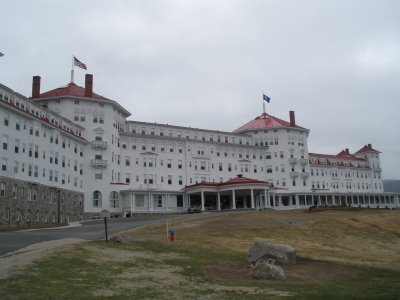 I will be up at the Mount Washington Resort, Bretton Woods (yes, the place where the "New World Order" was born), again, greeting attendees, selling and signing books on April 25th. Survival calls for climbing the mountain again. Buy books!
Bigfoot will be around. You don't have to take my word for it. Here are some blobsquatch pix.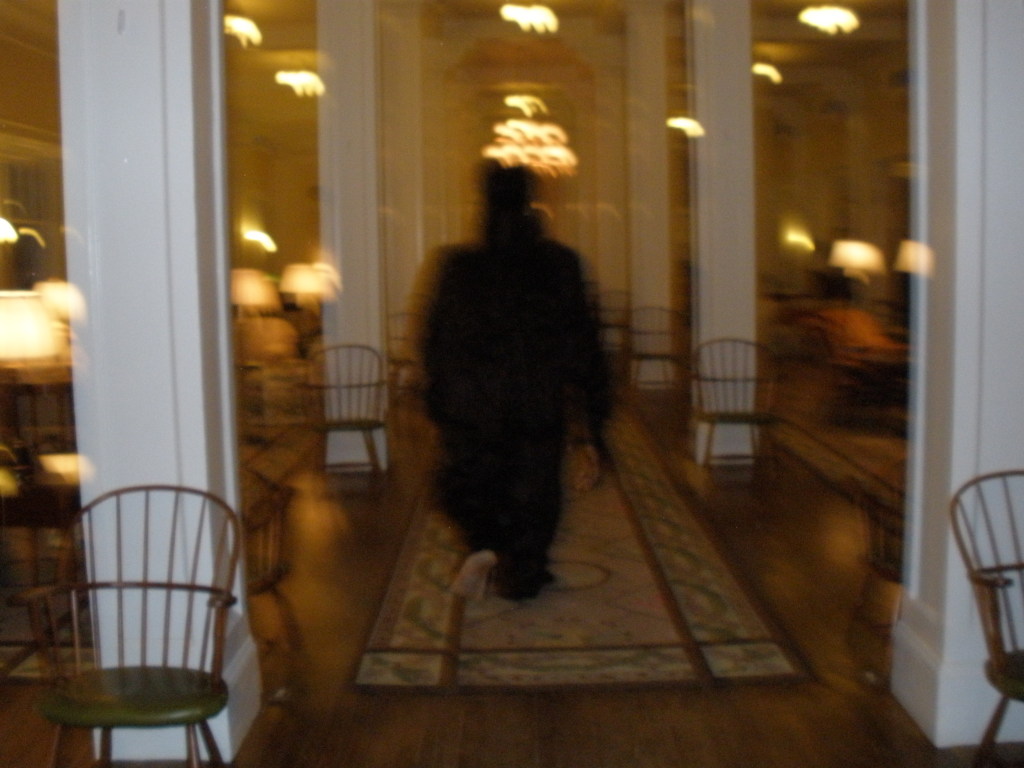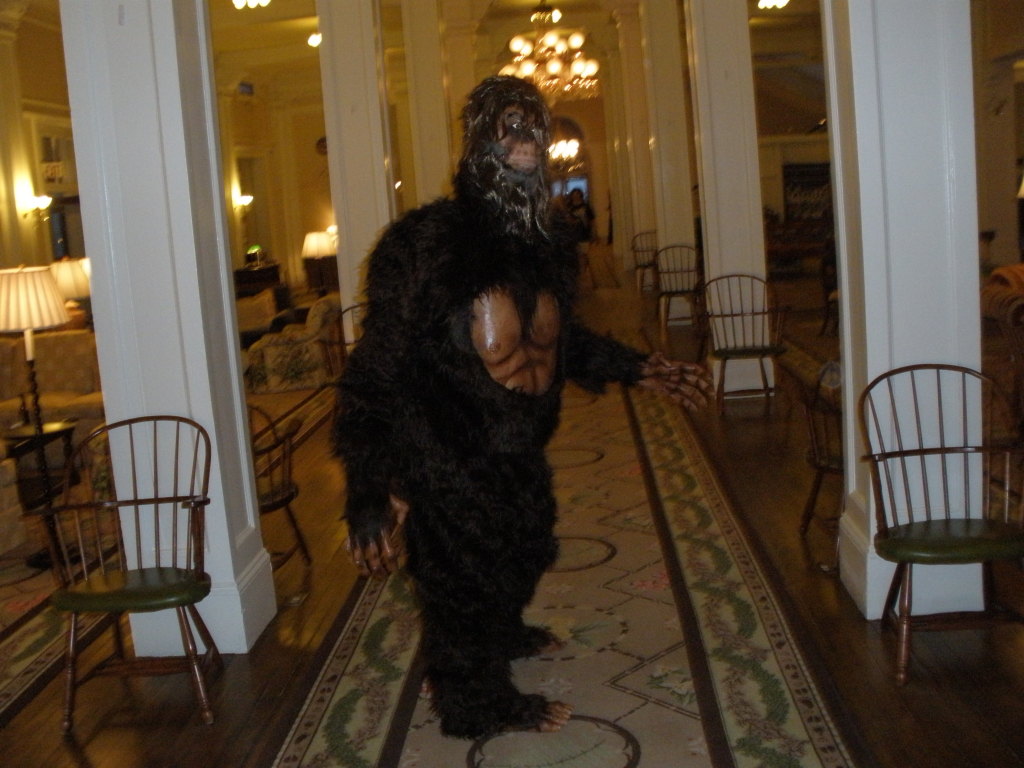 Anyone can drop by the Resort lobby and step into the vendors room, if you are a guest, are driving through the White Mountains or attending the Beyond Reality event. So, if you are in the area, stop by and say "Hi."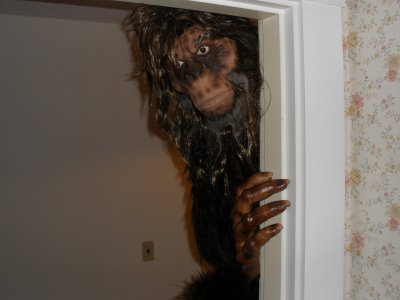 Photos, above, courtesy of Mike Brody.
BTW, the nearby Spalding Inn (below), Whitefield, New Hampshire, right in the middle of Bigfoot country, has recently been purchased by the Ghost Hunters, TAPS founders, Jason Hawes and Grant Wilson.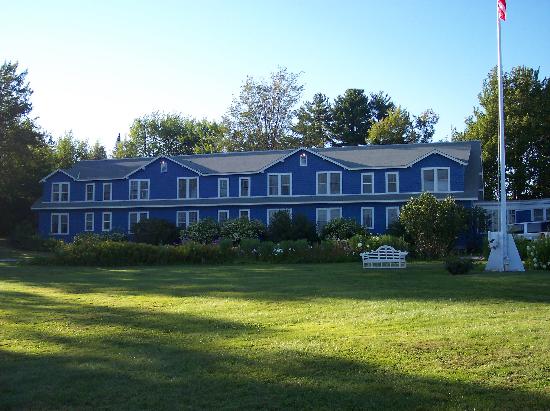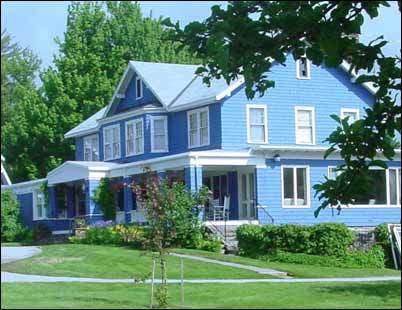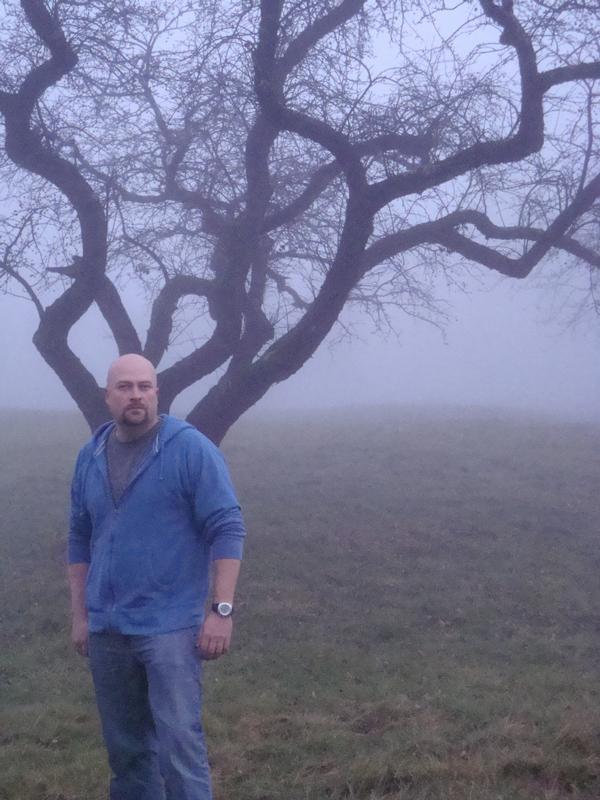 Jason Hawes (above) on the grounds of the Spalding Inn.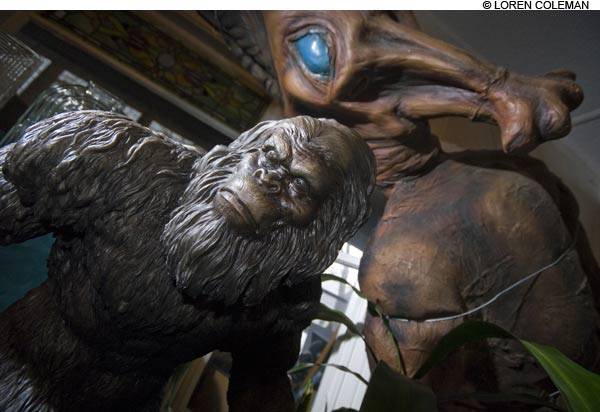 Your PayPal donation today is greatly needed. No communication, no blogs and no internet is next, not to mention foreclosure. This is no joke. Please, seriously do…
Loren Coleman – has written 5489 posts on this site.
Loren Coleman no longer writes for Cryptomundo. His archived posts remain here at Cryptomundo.