Posted by: Loren Coleman on May 17th, 2007
In the earlier posting on the "Giant Mystery Turtle Photos", I hinted at the possible answer to this. Comment makers came through with the final proof.
Please compare these first two photos of the supposed "Giant Mystery Turtle" to the one at the bottom: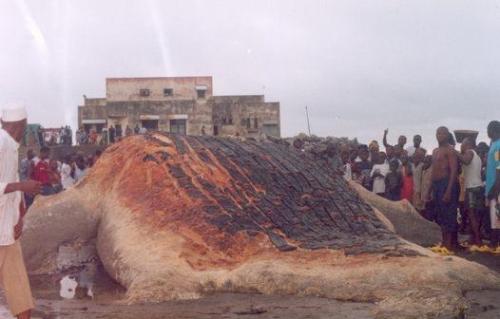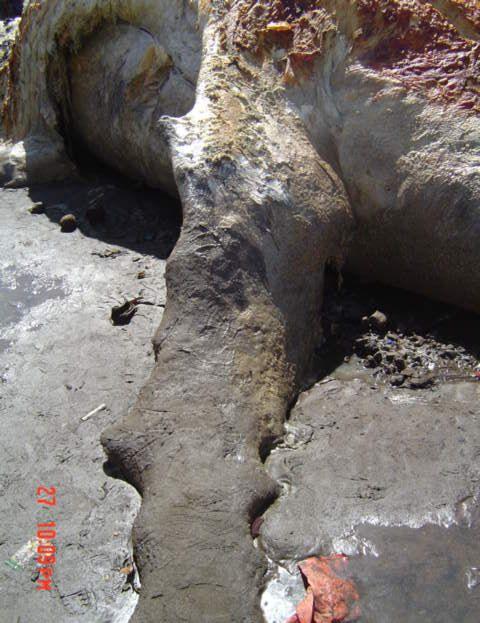 The "mystery photos" appear to reflect very favorably to the following image of a humpback whale in the initial stages of decomposition: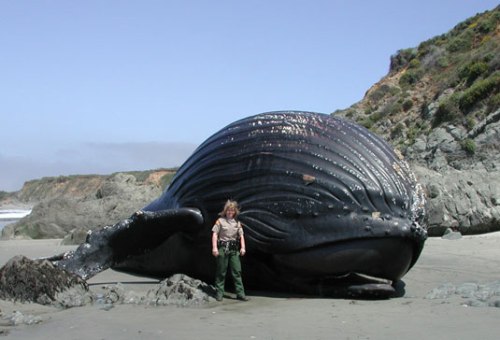 Jodzilla's original photo source is here (3rd image down):
Big Sur Chamber of Commerce
Humpback Whale Watching in Big Sur California
http://www.bigsurcalifornia.org/whalehumpback.html
Caption: Park Ranger Linda Rath standing next to dead, beached Humpback whale. Photo taken on June 25, 2006.
The whale was beached in Andrew Molera State Park on June 23, 2006. The BSCoC page also has a video shot on June 26 [YouTube link].
I'd say this rotting story has been beached.
But, of course, it doesn't mean that Giant Turtles might not still be out there.
Thanks for the photo forwarded by jodzilla, and additional info from cenoxo.
Loren Coleman – has written 5489 posts on this site.
Loren Coleman no longer writes for Cryptomundo. His archived posts remain here at Cryptomundo.