Posted by: Loren Coleman on December 15th, 2008
Reporter Mark LaFlamme has written:
Name that beast

Went to a lecture by famed Cryptozoologist Loren Coleman this weekend and it was quite good. The man knows his stuff and he engages an audience well. He went through the history of his field and then introduced some of the cryptids. You know. The Montauk Monster. The Dover Demon. The Maine Mutant. Other beasties with great alliterative monikers.

If I'd had had more time to plan, I would have brought along the following photo, manufactured by the exceedingly twisted photographer Russ Dillingham, and demanded of the crypto dude: "What do you make of this, Mr. Coleman! If you reach into that bag of pithy nicknames you carry around everywhere, what will you pluck away to describe this horror! What, Mr. Coleman? What?"
Okay, for a little intellectual fun, I'll throw this open to everyone here. The mystery monster has a memorable moniker, and is known to be linked to ancient festivals. Can you name the beast?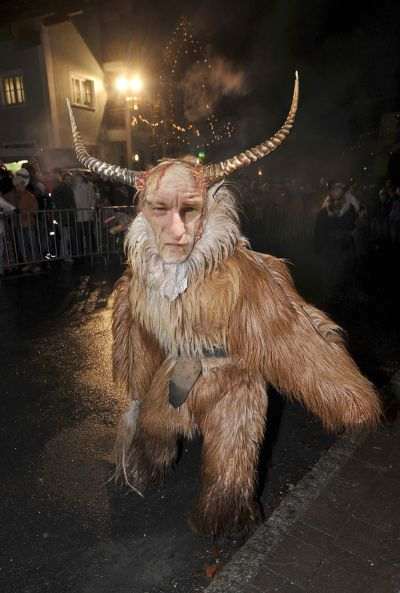 Loren Coleman – has written 5489 posts on this site.
Loren Coleman no longer writes for Cryptomundo. His archived posts remain here at Cryptomundo.