Posted by: Loren Coleman on August 21st, 2007
It's a difficult time for Nessie. Stories about the Internet being hard on the Loch Ness Monsters are being written because fake photos can be instantly sent around the world. And debunked.
But the premise seems to be that Nessie is an "urban legend" to begin with in that article. If you start there, you might just end up there.
Now, what comes along next? A supposedly serious news item about people being insured against a Nessie attack. Come on. Cryptozoologists would never get behind something like this, and this publicity is as transparent as a glass of Scottish mountain water. Are the promoters of the "First Monster Duathlon" so hard up for publicity that they had to create this story?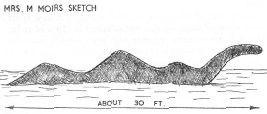 Organizers of a duathlon in Scotland have taken out a one million pound (nearly $AU2.5 million) insurance policy against attack by or sighting of the fabled Loch Ness monster.

First Monster Duathlon race director Malcolm Sutherland said they were planning for all eventualities.

Transport operator FirstGroup said in a statement its policy with insurers Royal and Sun Alliance would pay out should "Nessie" emerge from the murky depths of the vast watercourse and/or attack one of the competitors.

"This is one of our more unusual requests but it certainly gave our team something to get their teeth into," Royal and Sun Alliance trading director Jon Woodman said.

Any "proven sighting" has to be independently verified, subject to policy terms and conditions, the insurer said.

The September 2 event requires individuals in each team of four to complete two legs of the eight-legged event around the shores of Loch Ness, in northern Scotland — one 10-kilometre run and one 20-kilometre cycle."Duathlon organisers insure against Loch Ness monster attack,", Tue Aug 21, 2007 9:19pm AEST (Australian time), Agence France-Presse (AFP)
I note that with much silliness, the insurance policy would extend to having a "verified sighting" of a Loch Ness Monster too. But why? Does anyone need to be insured for merely having a nonviolent encounter? This is beyond the pale, if you ask me. Nessie deserves better than this, and especially from people using the "Monster" name in their event.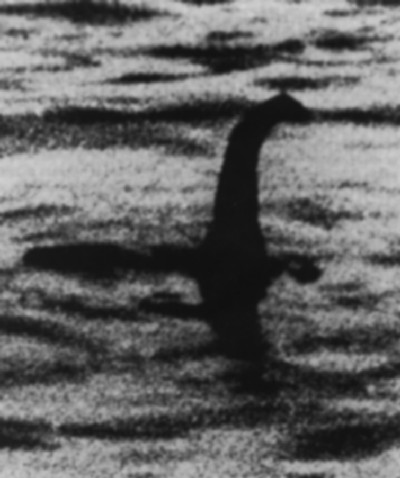 Loren Coleman – has written 5489 posts on this site.
Loren Coleman no longer writes for Cryptomundo. His archived posts remain here at Cryptomundo.