Posted by: Loren Coleman on March 20th, 2008
During the first couple weeks of March, several new species have been revealed as new discoveries. Here is a survey of their published images and links to more details about the findings.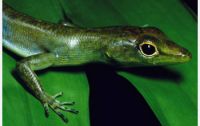 The green tree skink (Prasinohaema virens) is one of five described species of green-blooded lizards from New Guinea. Credit: Chris Austin, Louisiana State University.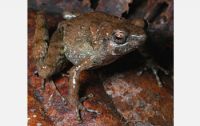 A new species of frog of the genus Hylophorbus from New Guinea. Credit: Chris Austin, Louisiana State University.
Source: "New Species Found in Mysteriously Diverse Jungle: Louisiana State University's Chris Austin describes his work studying the diversity of life on the island of New Guinea"

New species of catfish, Eutropiichthys britzi, is 166mm in length and is named after Museum scientist Ralf Britz. The fish comes from Myanmar in Southeast Asia. Credit: T. Britt Griswold/National Museum of Natural History, Smithsonian Institution.
Source: "Catfish named after Museum scientist"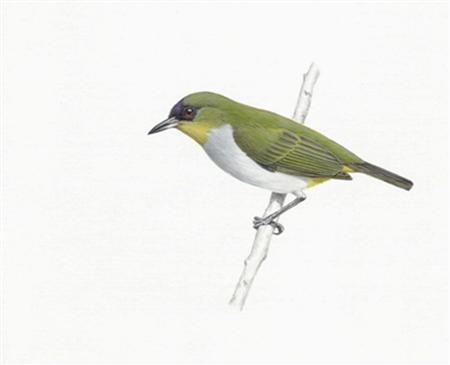 Two field scientists from the University of Indonesia have found a new bird species, Zosterops Somadikartai or Togian white-eye, in the Togian Islands, Gulf of Tomini, Central Sulawesi province.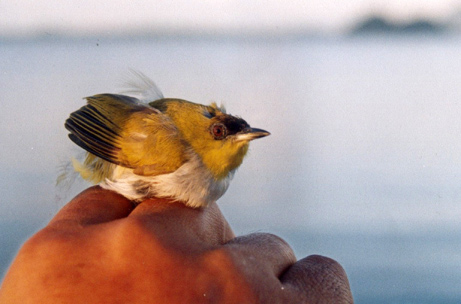 Photograph courtesy Mochamad Indrawan.
Sources: "New bird species found in Indonesia"; "New Bird Found in Indonesia"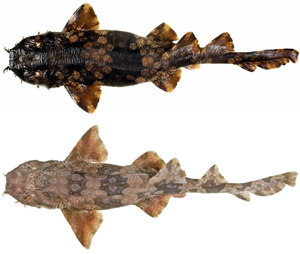 Images of the floral banded wobbegong (top) and Dwarf spotted wobbegong. Courtesy of DoF.
Source: "Two shark species discovered"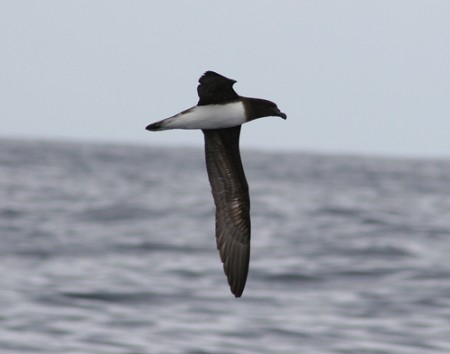 A bird species not seen for 80 years has been rediscovered near Papua New Guinea. The Beck's petrel (Pseudobulweria becki), long thought to be extinct, was photographed last summer by an Israeli ornithologist in the Bismarck Archipelago, a group of islands northeast of New Guinea.
Source: "Bird unseen for 80 years found"
And how about a dramatic 5th anniversary discovery's photograph?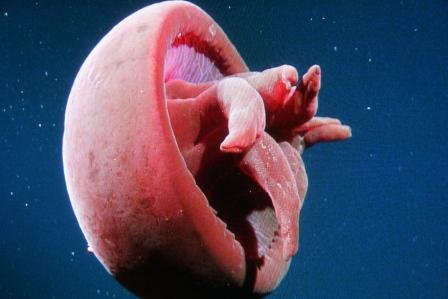 A new species of jellyfish, Big Red, Tiburonia granrojo, was discovered in 2003 by researchers from MBARI and from the Japanese Marine Science and Technology Center. This amazing jelly gets up to 1 meter in diameter and is found throughout the Pacific Ocean.
Source: "New Jellyfish Species Found"
Loren Coleman – has written 5489 posts on this site.
Loren Coleman no longer writes for Cryptomundo. His archived posts remain here at Cryptomundo.