Posted by: Loren Coleman on April 25th, 2006
More species are being found, anew, in south Asia. We can hardly keep up with the announcements. Here's a quick overview with some photos and links to the source articles.
A new species of freshwater stringray (pictured here) has been discovered in Thailand.
One of the discoveries was the remarkable Himanturan kittipongi, a new species of freshwater stringray from Thailand.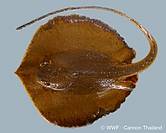 Meanwhile, in Laos, six new species of frogs have been found. One is shown. Laos is the least densely populated country in Asia and has produced a treasure trove of wildlife discoveries during recent years.
Rana khalam is one of six new species of frog found in Laos.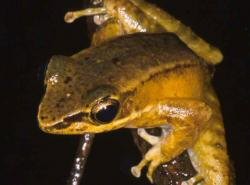 For more on the two new species found in the Philippines pictured below, see "New Mouse and Parrot Discovered".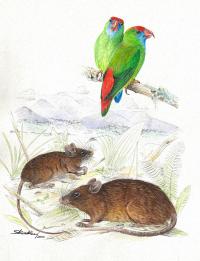 Loren Coleman – has written 5489 posts on this site.
Loren Coleman no longer writes for Cryptomundo. His archived posts remain here at Cryptomundo.