Posted by: Loren Coleman on June 23rd, 2008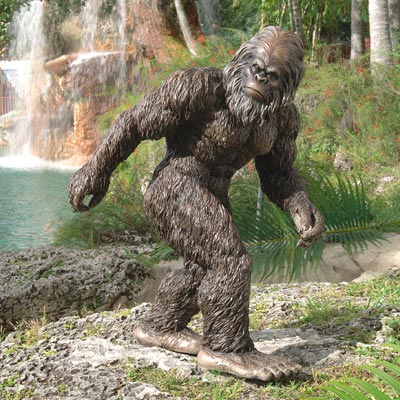 There is a strong woman involved in this update to my earlier "Sasquatch Statue Stolen" posting.
Nicole Hosack, the owner of Niki's Quick Six is trying hard to get her hubbie's Sasquatch back. She has created her own website with links ~ she left out Cryptomundo, humm ~ and a bit of new info.
Her backstory about her husband's and his friends' early interest in hunting Bigfoot is interesting.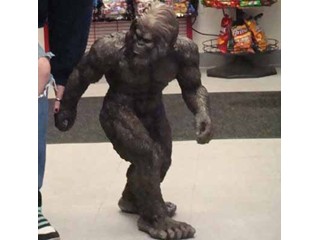 Back in the late 1980′s and early 1990′s, during the age of hair bands and IROC Camaros, pegged jeans and grunge rock, a young Jared Hosack had a dream. That dream was to stalk and capture Sasquatch (Bigfoot/Yeti/Grass Man/etc.).

Throughout high school Jared, his cousin Seth Hosack, and their friend Justin Ameno had bonded together under the friendship that only a great ape can provide. That friendship had become strong. How strong you ask? JUST AS STRONG AS THE MAN HIMSELF! Yes, as strong as SASQUATCH!

Together they would talk for hours on the potential habitat Sasquatch would need to survive as well as other tales of the massive man-beast. As time rolled on, the three friends became separated by their respective careers. Yet one thing stayed constant, their love of Sasquatch.

After many years apart, Jared, Seth, and Justin had once again reconnected. All of the friend's lives had bloomed in different ways, yet their respect of the great man-ape had remained.

Enter Nicole. Nicole has a smile that lights up a room, and a wit as sharp as tacks. Combining her natural charm with her husband led to one thing… an admiration of Sasquatch…(read on here).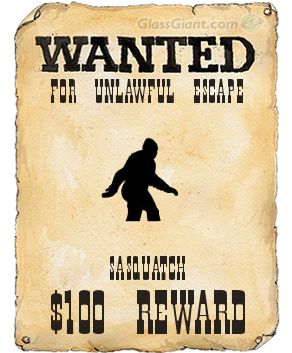 The reward money is outdating the "Wanted" poster.
Nicole Hosack mentions that the area's "Buckhead and Bubba Show" on 93.7 FM has offered a $400 dollar reward for the safe return of her store's wooden Bigfoot statue.
That's pretty good for a $100-priced carving.
For an interview of Ms. Hosack, see video here.
Loren Coleman – has written 5489 posts on this site.
Loren Coleman no longer writes for Cryptomundo. His archived posts remain here at Cryptomundo.