Posted by: Loren Coleman on November 18th, 2008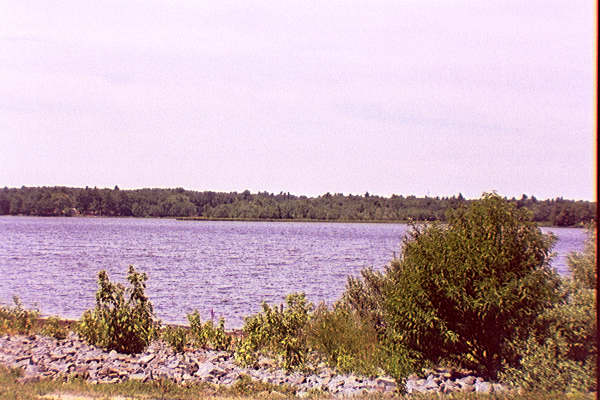 Lake Nippenicket (above) is a freshwater lake in the town of Bridgewater, Massachusetts. The lake borders a tiny portion of Route 104, and is near the vicinity of I-495 and Route 24. Most of the lake is included with the Hockomock Swamp Wildlife Management Area, within the Bridgewater Triangle (a term I coined over 25 years ago to describe the location of an intriguing anomalistic and cryptozoological concentration in this section of southeastern Massachusetts).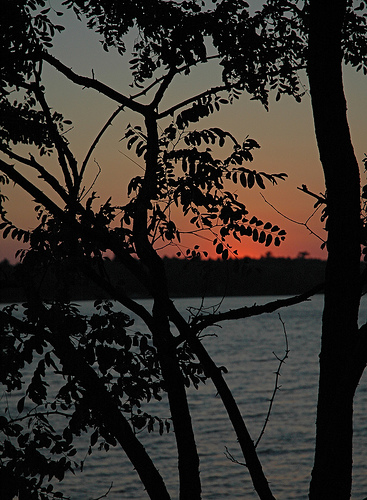 Jeff Belanger has informed me that the island in the middle of Lake Nippenicket ("The Nip") in the Bridgewater Triangle, Massachusetts, has disappeared. Red-haired little apes were seen on this island in the 1970s and 1980s.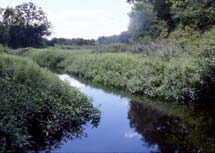 Today, Belanger (see below) and members (i.e. Stacey, Tracy, and Tiffany) of a southeast Massachusetts investigative group ventured into the Hockomock Swamp (above) to photograph the former location of this island.
Belanger introduces Weird Massachusetts, (shown is Dighton Rock which is part of the Bridgewater Triangle) in the following video:
Jeff talks about the Bridgewater Triangle in this video:
Jeff and Chris Balzano discuss the little trolls of the Freetown State Forest and Hockomock Swamp:
Chris discusses the Bridgewater Triangle in this short video:
A chapter in my Mysterious America: The Ultimate Guide to the Nation's Weirdest Wonders, Strangest Spots, and Creepiest Creatures specifically deals with the cryptozoology of this location and details the little ape sightings.
Loren Coleman – has written 5489 posts on this site.
Loren Coleman no longer writes for Cryptomundo. His archived posts remain here at Cryptomundo.