Posted by: Loren Coleman on August 9th, 2012
We were never alone as the only hominoid on Earth. Why should we think that we should be now. Sasquatch, Yetis, Yerens, Orang Pendeks, and humans. There is room enough for all.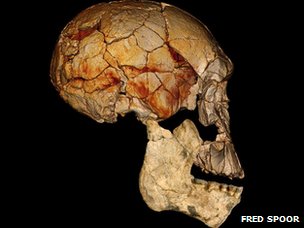 See the breaking news: Many human 'prototypes' coexisted in Africa, Homo habilis, H. erectus, and H. rudolfensis crowded the landscape in Africa. There are probably undiscovered "unknown hominoids" still living there today.
Loren Coleman – has written 5489 posts on this site.
Loren Coleman no longer writes for Cryptomundo. His archived posts remain here at Cryptomundo.