Posted by: Loren Coleman on December 13th, 2010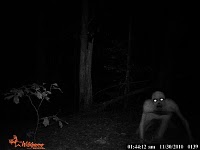 There are new twists and turns in the details about the bizarre "swamp monster" photo allegedly taken in southern Louisiana.
First of all, it may have actually been taken in northeastern Louisiana.
The eerie picture was reported first to have been taken from a deer stand in Berwick, Louisiana. However, a man from Union Parish told NBC 10 News that he is the one who took this picture on November 30, 2010, in a different part of the state.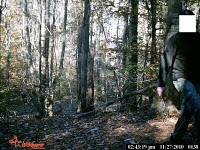 As proof, the man sent NBC 10 News an image of himself standing at the same spot, where the deer-cam picture was taken. He said his camera was strapped to a tree on his property in the Antioch Community, and he has no idea what the creature is or where it came from. The Antioch individual said he posted the strange photograph on a hunting forum, and someone copied it from the site with a different date.
See video here.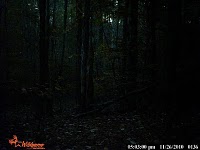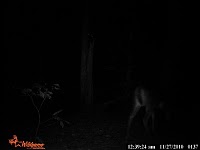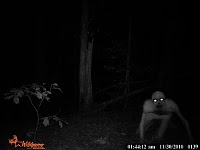 Elsewhere, others are seeing this as a hunter's prank, as noted in this one thread:
"LOL…you guys are funny! look at the little tree (Bush) to the left…the image with the deer is supposed to be 9 days diff than that of the boogyman…yes in both images all the leaves are exactly the same…wind has not moved them at all or even ruffled them. case close…you can all put away your security blankets."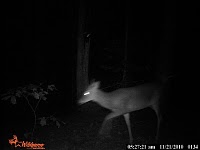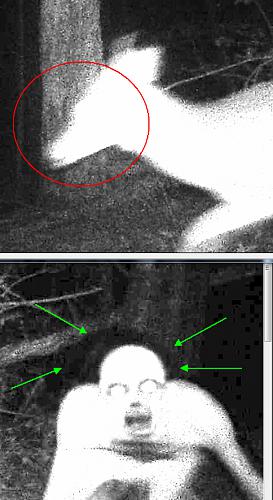 Some are still finding clues to Photoshopping in the mix. See here and his photo analysis.
Thanks to Heather and Jov for news tips.
Loren Coleman – has written 5489 posts on this site.
Loren Coleman no longer writes for Cryptomundo. His archived posts remain here at Cryptomundo.