Posted by: Loren Coleman on April 24th, 2007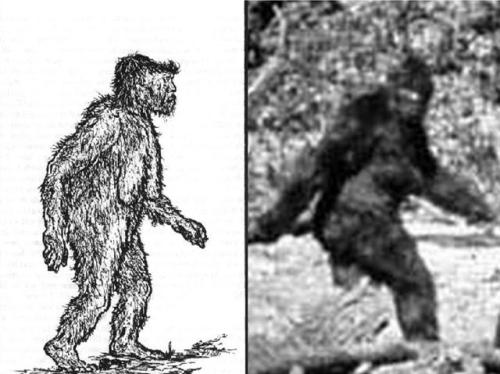 One of the subjects that often is debated is whether Roger Patterson based a supposed and alleged staging of a filmed hoax of a female Bigfoot on his idea of what a female Sasquatch might look like. And did he show his hand in his only book?
In Patterson's Do Abominable Snowmen of America Really Exist? (self-published in 1966), he drew the "old woman," the seemingly more mature female Sasquatch seen by Albert Ostman, as shown, near Toba Outlet, British Columbia in 1924.
Here is the comparison between that sketch and the well-known black & white apparent public domain photograph taken on October 20, 1967, at Bluff Creek, California, the famed frame from the Patterson-Gimlin footage.
What do you think? Did the 1966 sketch have anything to do with the 1967 Bigfoot? Do you see more similiarities or differences between the two? What are your thoughts on this matter, as we rush forward to the 40th anniversary of the taking of this film?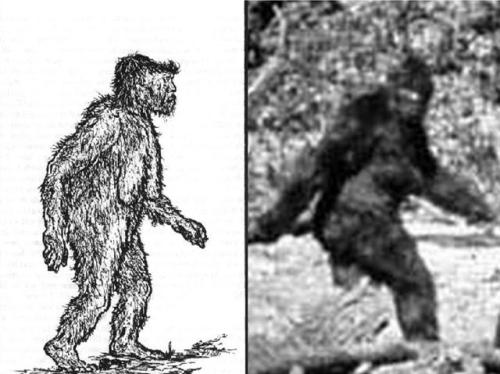 Loren Coleman – has written 5489 posts on this site.
Loren Coleman no longer writes for Cryptomundo. His archived posts remain here at Cryptomundo.