Posted by: Loren Coleman on March 5th, 2012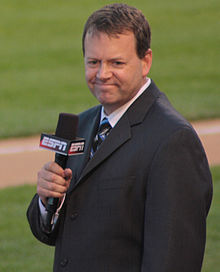 Senior baseball writer for ESPN The Magazine Buster Olney left this Twitter tweet on "3/3/12 6:37 AM":
"One of the most interesting conversations had with a player this spring — an avid hunter, outdoorsman — was about whether Bigfoot exists."
Which Major League Baseball player was Olney talking about?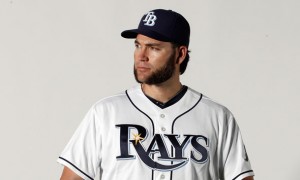 "Overwhelming consensus on the player who discussed Bigfoot with Buster Olney is Luke Scott," mentions Muckrack.com. Luke Scott (above) is known to like hunting and fishing and dislikes the Red Sox. Don't know what he thinks of Bigfoot.
But, if you recall, it was back in July 2011 that Buster Olney wrote an entire essay about Cliff Lee's interest in Bigfoot.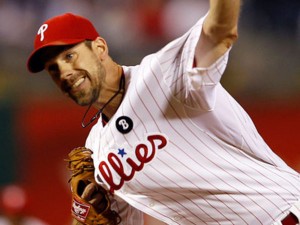 Buster Olney of ESPN shared this Cliff Lee story in his blog:
Cliff Lee has been known by his teammates for being incredibly competitive and intense. But unlike most pitchers, he tends to be his most talkative before and during games he pitches.
Most starting pitchers make it be known by teammates that they are to be left alone, within their zone of focus, on the days that they pitch. But whether it's because of an overflow of nervous energy, or just confidence, others have noticed that Lee likes to talk before his starts. He was about to make one of his starts in a past season when the news broke that some animal remains had been found — and an initial claim, by those finding the parts, was that the remains were those of Bigfoot.
Lee told teammates he was sure that finally — finally — evidence of Bigfoot had been found; he was sure this was history. Those around him kept telling him that, no, this couldn't be right, that the body parts couldn't be Bigfoot. This debate over Bigfoot went on for awhile, in the last minutes before he took the mound.
Who knows who Olney was talking about recently, in 2012? Well, Buster knows. And the MLB player does too.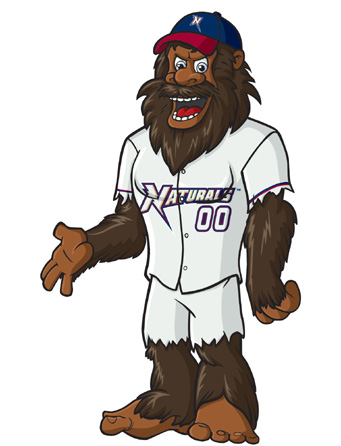 Within baseball, even among the minors, you don't find too many Sasquatch mascots.  One exception is The Northwest Arkansas Naturals, who introduced their Bigfoot mascot in 2007.
Loren Coleman – has written 5489 posts on this site.
Loren Coleman no longer writes for Cryptomundo. His archived posts remain here at Cryptomundo.