Posted by: Loren Coleman on March 7th, 2008
Brent Swancer, from Japan, is my guest contributor for today. He introduces us to a known animal with a foggy cryptic presence today and its links to an extremely well-known Japanese cryptid: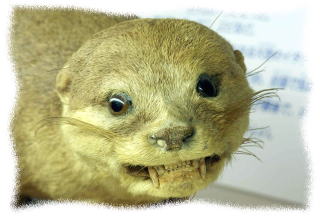 The Japanese River Otter (Lutra nippon) is a nocturnal predator, endemic to Japan, which reaches 26 to 30 inches long at maturity. Inhabiting mostly midstream and downstream regions, it was once found abundantly throughout Japan.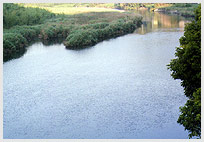 The numbers of Lutra nippon decreased rapidly beginning around the Maiji and Taisho eras due to hunting for its fur and liver (which was used as a medication for tuberculosis) and further continued with habitat destruction, water contamination, large scale river construction, and even attacks by domestic dogs. Although they were designated as a Special Natural Treasure in 1965, the steady rate of decline continued.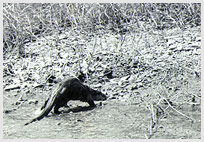 The last known official sighting of a Japanese River Otter was in 1979 in Kochi prefecture, although uncorroborated sightings continue to this day. It is currently listed as critically endangered and thought to only be present in the Southern area of Shikoku island, a fraction of its former range.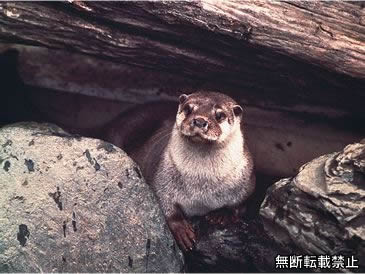 Official searches have been commissioned by both prefectural governments and non- governmental organizations in recent years in order to find any remaining specimens and hopefully salvage the species if it is still out there. So far they have been unsuccessful in finding any, which unfortunately means it may be too late.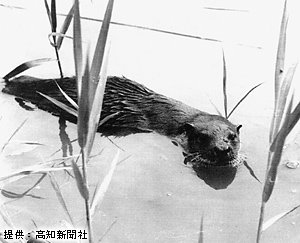 Interestingly, the Japanese River Otter is thought by some in cryptozoological circles here in Japan to be an explanation behind the sightings of another (an – otter?) Japanese cryptid, the legendary Kappa.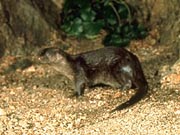 Funny how it always comes down to otters, even when the otter itself is more or less a cryptid.
Otterly perplexing.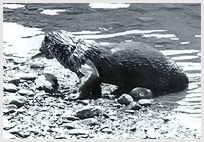 +++++++++++
Much appreciation to Brent for his guest blog. Below is a quick handy guide to a bit of info on the Kappa. – Loren
Kappas have been reported in Japan for centuries, being an important part of the folklore and, apparently, the real world, for the locals who see them in and near the water. The traditional kappas–the so-called "reedbed men"–are described as amphibious with a monkey's head, three-toed webbed feet, three fingers, triangular eyes, long pointed ears, and a "shell" on its back–definitely resembling a bipedal, humanlike primate, in other words. Stories of the Japanese hairy merman, the mu jima, appear to be linked to traditions of the kappa.

Some parts of Japan promote the notion that the kappa are still very much around. In the tourist literature for the highland town of Tono, in the Iwate Prefecture in northern Japan, guests are told they might just see some kappa, described as "meddlesome water imps given to seducing maidens and eating horse livers." — from The Field Guide of Bigfoot and Other Mystery Primates.
Loren Coleman – has written 5489 posts on this site.
Loren Coleman no longer writes for Cryptomundo. His archived posts remain here at Cryptomundo.