Posted by: Loren Coleman on September 20th, 2007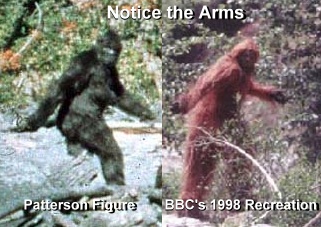 In one month, it will have been 40 years since Roger Patterson and Bob Gimlin had their incredible encounter with an apparently female Bigfoot at Bluff Creek, California, on October 20, 1967. The resulting footage is the best piece of evidence we have for a population of unknown, bipedal primates – most often known as Sasquatch or Bigfoot – that lives, allegedly, in the wilderness areas of North America.
Why do I think the encounter's resulting footage is authentic?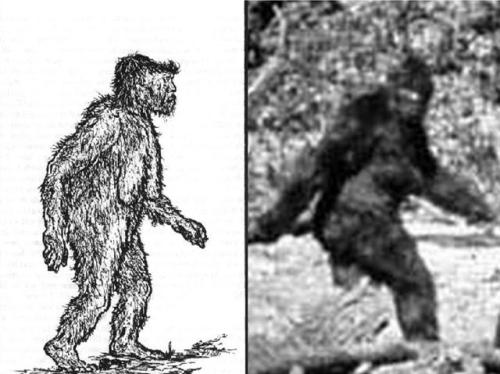 I feel it brings forth many forms of evidence:
1. The event occurred in an area known for Native traditions of these forms of higher primate, locally called Oh-Mah.
2. There are contemporary sightings, from the 1950s, here.
3. In this specific incident, the animal was seen.
4. It was smelled.
5. It was sensed by the horses.
6. A trackway of at least ten prints was found, the tracks casted and preserved – via film and in a physical state – for others to analyze. Such examinations reveal flexible, animate feet for this cryptid, known locally as a Bigfoot (and referred to as Sasquatch farther north, in Canada).
7. And finally, the apparent animal was filmed, and analyses of this footage by Americans, Canadians, Russians, and others verify this was authentic, probable unknown living primate, and not an elaborate or casual hoax.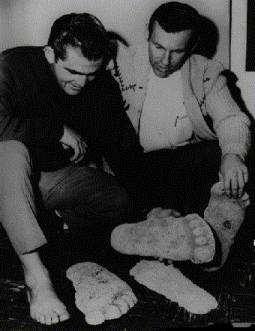 For me, all of the above combine into the virtual and visible vortex of the best pieces of evidence for the existence of Bigfoot.
Loren Coleman – has written 5489 posts on this site.
Loren Coleman no longer writes for Cryptomundo. His archived posts remain here at Cryptomundo.