Posted by: Loren Coleman on July 25th, 2008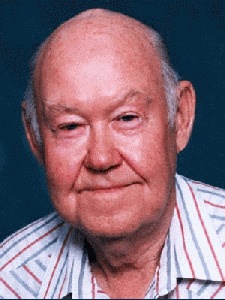 Charles Perkins has passed away. He loved to tell Bigfoot stories, his official obituary says. He was a logger for many years, it mentions as well. Did Charles Perkins have stories anyone has recorded? Was he involved with Wallace Construction? Sometimes obits like this one make me wonder what deeper tales are to be learned.
According to his local media, here's what is recalled about Charles Perkins:
A memorial service will be held at 11 a.m. on Saturday, July 26 at the Creswell Presbyterian Church for Charles Sidney Perkins of Creswell, Oregon, who died July 19, 2008 of Alzheimer's disease. He was 82.

The youngest of five boys, he was born Mar. 30, 1926 in Willow Springs, Mo. to Eli and Ollie May Lowe Perkins. He married Mildred Lunnam on June 1, 1945 in Wichita, Kan.

They moved to Oregon in 1952 and to Creswell in 1956.

He worked as a logger for many years before starting to work at the city of Eugene, where his nickname was Perkey. He always grew a wonderful garden, and enjoyed sharing his produce with friends and neighbors. He was especially proud of his sweet corn and his "Dolly Parton" tomatoes.

He loved to tell Bigfoot stories, as well as tales of treasure hunts and lost gold mines. His slow Missouri drawl made some of his stories take a while to tell, but they were a pleasure to listen to. He had a wonderful sense of humor and a kind loving heart.

Charles and Mildred enjoyed camping, fishing and hunting, but their lives revolved around their family and friends. They took up Bingo in their retirement, and had a special set of friends at each Bingo establishment they frequented.

Mildred was the light of his life, and Charles was lost without her when she passed away in 2002. It is a comfort to his family to know that they are together again.

The family expresses their deep appreciation to Maureen and Doug Williams of Guardian Angels who provided loving care to Charles.

He is survived by: a daughter, Cathy Morgan of Creswell; twin sons, Claude Perkins and his wife Ermajean of Albany and Clyde Perkins and his wife Karen of Creswell; a granddaughter, Cassandra Morgan; six grandsons, Claude "Jay" Perkins, Jr., Charles "Chuck" Perkins, Clayton Perkins, Chad Perkins, Craig Perkins and Christopher Perkins; and 11 great-grandchildren.

His wife Mildred, who died Mar. 8, 2002, and an infant son, Charles Alvin Perkins, who died Jan. 19, 1946, predeceased him.

The family requests that, in lieu of flowers, memorial contributions be made to the Alzheimer's Association.

Charles will be buried at Creswell Pioneer Cemetery. England's Creswell Memorial Chapel is in charge of arrangements.
Does anyone know more about Charles Perkins and what he said about Bigfoot?
Loren Coleman – has written 5489 posts on this site.
Loren Coleman no longer writes for Cryptomundo. His archived posts remain here at Cryptomundo.