Posted by: Loren Coleman on April 16th, 2010

The Portland Phoenix published their write-ups on all 117 of the "Best of Portland" winners for 2010.
Best Museum
International Cryptozoology Museum
Begun more than six years ago in the Portland basement* of Loren Coleman, the International Cryptozoology Museum finally got a regular-hours, brick-and-mortar space at 661 Congress Street in November 2009. Showcasing artifacts, models (including an eight-foot-tall, 400-pound Bigfoot!), toys, and pop ephemera that Coleman has collected in his years as a world-renowned cryptozoologist (one who studies creatures that are considered to be legendary or non-existent), and sharing space with the pulpy Green Hand Bookshop, the museum is a celebration of everything weird, exciting, and mysterious.
International Cryptozoology Museum | 661 Congress St, Portland | cryptozoologymuseum.com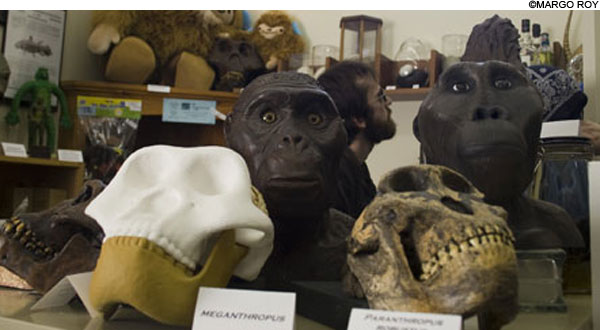 Photo by Margo Roy. April 2010.
Best Local Author
Loren Coleman
Loren Coleman is the author of 17 books** and hundreds of articles; he is an international authority on mysterious creatures; he is a genuinely nice, thoughtful man. His books, such as Mothman and other Curious Encounters, published in 2002 by Paraview Press, are entertaining reads. He gives a good, intellectually forceful name to what might otherwise be dismissed as crazy-talk — through his writing, he validates our sense of wonder.
Loren Coleman | lorencoleman.com; cryptomundo.com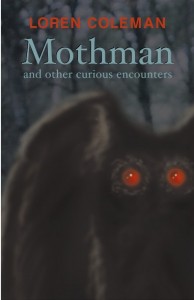 [*Actually, the "cabinet-of-curiosities" museum was located in the first floor rooms of my home and visited by documentary filmmakers, reality television production companies, fellow researchers, and invited members of the general public. It was not started in my basement.
**The number of authored and coauthored books is now over 30. The number "17" comes from an old bio entry that lives forever, on the Internet.
Nevertheless, the generous and nice words about me and the museum are spoken by local people at the Phoenix, who have grown to know me or heard about me. I am humbled by and appreciative of the praise. ~ Loren]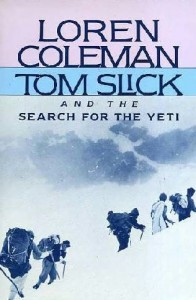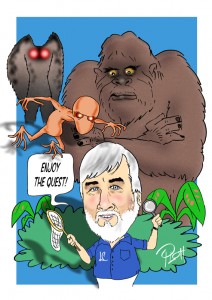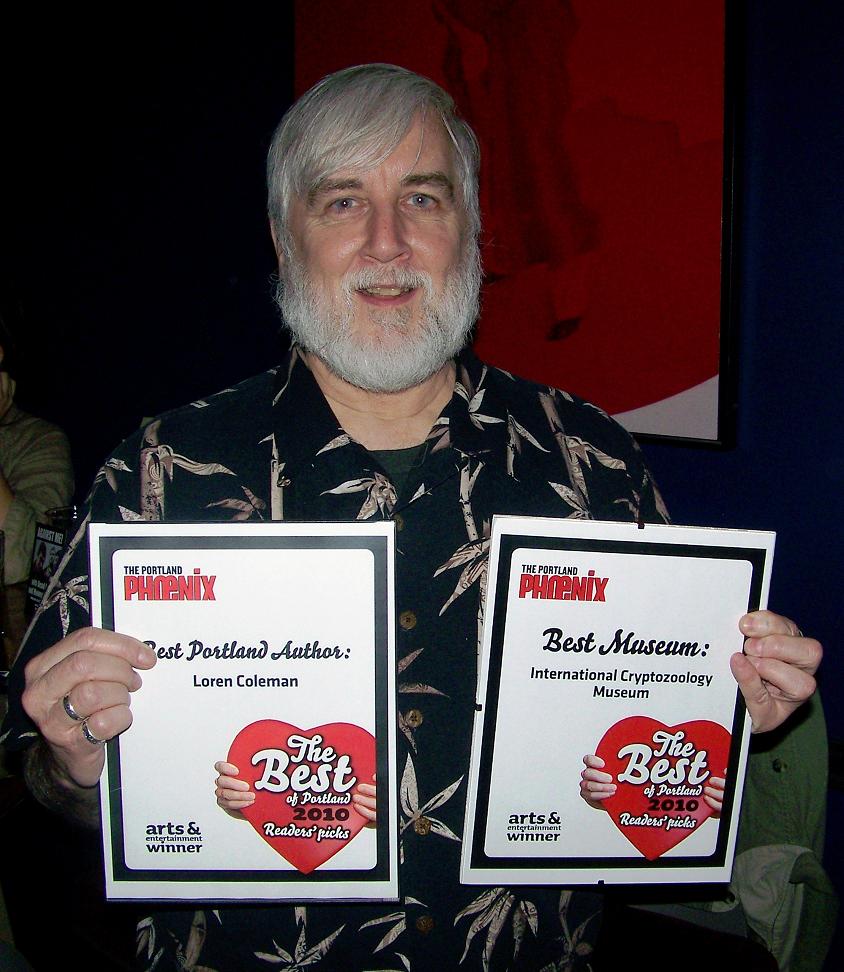 Deep Appreciation, again!
Loren Coleman – has written 5489 posts on this site.
Loren Coleman no longer writes for Cryptomundo. His archived posts remain here at Cryptomundo.