Posted by: Loren Coleman on September 26th, 2010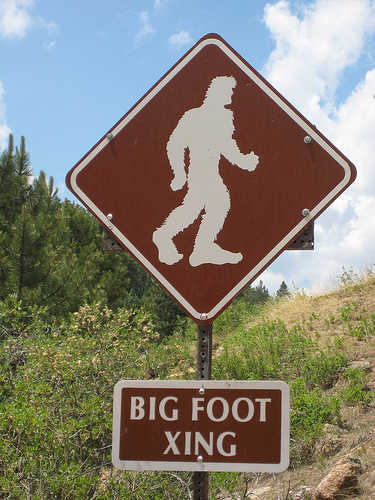 There is an escaped otter that has not been caught from Colorado Spring's Cheyenne Mountain Zoo (90 miles from Denver). You can read about it here.
But what I want to highlight is a summary of other escapees and weird animal stories at the bottom of that treatment.
Here's the extract that contains some interesting tidbits that overlap into cryptozoology: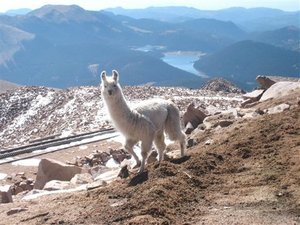 2009, Homer the llama: When a cougar killed its mother at a ranch on the west side of Pikes Peak last fall, a baby llama did what any sensible llama would do and escaped above treeline. There it stayed for several weeks, buzzing trains and delighting tourists. But llama enthusiasts were concerned about its health, and when the young llama saw another of its kind, it ran right up. The rescuer named him "Homer," because he had an odyssey.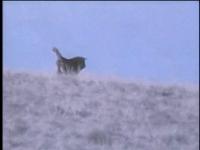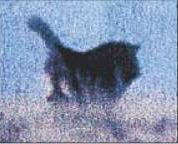 2008, The mysterious lion of Peyton: Alarm spread through the eastern plains July 14, when several people reported seeing a large animal, possibly a lion. The presence of big-cat sanctuaries in the area, and a blurry photo worthy of Bigfoot, stoked imaginations, and authorities spent all day searching. The creature was never found, and after officials confirmed no big cats were missing from sanctuaries, the search was called off. The animal has never been identified.

2007, The Teller County wolf hybrids: A handful of wolves escaped from a wolf research facility in rural Teller County by climbing a snow drift over an electrified fence and mauled a neighbor's dog. All but one returned on its own, and the last one was caught.2005, The west side buffaloes: On May 9, five buffaloes destined for a 21st Street slaughterhouse slipped away and proceeded to graze on west side lawns. After it appeared the buffalo were preparing to charge, Colorado Springs police officers fired, and it took 83 bullets from their semiautomatic rifles to bring them down, a shoot-out that damaged houses and caused a public-relations debacle for police. Police implemented new training and equipment afterward.

2004, The front-yard gator: May 8, a homeowner on Prairie Road woke up to a 12-foot, 550-pound alligator walking across his front yard. The alligator, brought here in a van by an Alamosa alligator rescue for an educational talk, broke the duct tape that had him hog-tied, escaped the carpet tied with 1-inch rope that he was rolled in and smashed through the van's side window. It was caught with help from Cheyenne Mountain Zoo staff. The alligator's name was Fluffy.2001, The utility pole parrots: For four years, two exotic parrots lived atop a utility pole off East Costilla Street. When the lines caught their nest on fire, they built a new one. When Colorado Springs Utilities tried to catch them with a long pole, residents protested. It took Utilities workers months, but in November they managed to catch the parrots, handing them over to the zoo. Officials never learned where the parrots came from.

1998, The chamois goat: In February 1996, a chamois goat from the zoo fled into the mountains during a routine cleanup of its holding area. It took more than two years to recover the elusive animal, when someone sent a local TV station video of the goat. In March, a sharpshooter hit it with a drug-loaded dart in the foothills northwest of Colorado Springs. The 8-year-old goat was covered with ticks and a little wobbly from the tranquilizer, but otherwise fine.
For clarification, the zoo is in Colorado Springs. Denver is roughly 90 miles north of Colorado Springs and the Pikes Peak area. Peyton is a small town about 30 miles West of Colorado Springs, almost on the back side of Pikes Peak. Thanks to Uriah for the heads up to note this.
Loren Coleman – has written 5489 posts on this site.
Loren Coleman no longer writes for Cryptomundo. His archived posts remain here at Cryptomundo.