Posted by: Loren Coleman on August 31st, 2009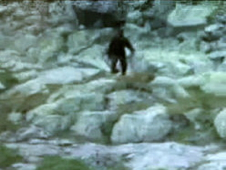 What did 27-year-old Piotr Kowalski film in the Tatra mountains? Take a look at the video and see what you think. Is it a man in a "monkey suit"? Or has Kowalski captured footage of a genuine apelike creature in Poland?
The story with the video from Jason Clarke at Morning Starr (not "Morning Star" as previously mentioned) follows:
A holiday maker in Poland has filmed what could be the Polish Yeti.

27 year old Piotr Kowalski from Warsaw was on a walking holiday in the Polish Tatra mountains when he saw a large ape-like creature standing in the rocks ahead of him.

"I saw this huge ape-like form hiding behind the rocks. When I saw it it was like being struck by a thunderbolt," he told the Superexpress.

"Coming from Warsaw, I never really believed the local stories of a wild mountain ape-man roaming the slopes. But, now I do."

The video has been handed over to the Nautilus Foundation, a Polish organisation which specialises in the paranormal and cryptozoolgy.

"The film clearly shows 'something' that moves on two legs and is bigger than a normal man," says Robert Bernatowicz, president of the Nautilus Foundation.

"But because the camera shakes so much it is difficult to say what it is exactly. We need to go to the site and see what traces, if any, were left.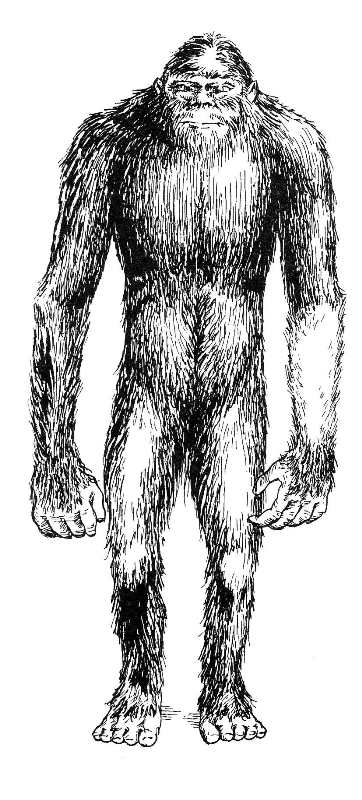 © Loren Coleman, Patrick Huyghe, Harry Trumbore 1999, 2006.
The above Siberian unknown hominoid, individually named Mecheny, was drawn by artist Harry Trumbore, and appears in The Field Guide to Bigfoot and Other Mystery Primates.
Loren Coleman – has written 5489 posts on this site.
Loren Coleman no longer writes for Cryptomundo. His archived posts remain here at Cryptomundo.