Posted by: Loren Coleman on May 29th, 2008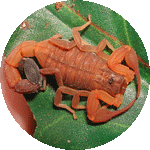 Rhopalurus laticauda
The Scorpion Files today has alerted me that there is a recently discovered species from the genus Rhopalurus, newly described on 28 May 2008, from northeastern Colombia, from a holotype collected by C. A. Roncallo on 18 December 2006:
Rhopalurus caribensis Teruel & Roncallo, 2008.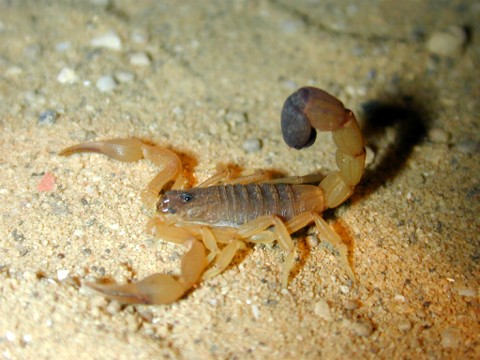 It is closely related to Rhopalurus laticauda (pictured twice above, here at Cryptomundo). The Scorpion Files notes that the new species has probably been confused with Rhopalurus laticauda in the past.
For further reading and the new images of Rhopalurus caribensis, see the full (free) text of the scientific paper: Teruel R, Roncallo CA. "Rare or poorly known scorpions from Colombia. III. On the taxonomy and distribution of Rhopalurus laticauda Thorell, 1876 (Scorpiones: Buthidae), with the description of a new species of the genus." Euscorpius. 2008(68):1-12.
Loren Coleman – has written 5489 posts on this site.
Loren Coleman no longer writes for Cryptomundo. His archived posts remain here at Cryptomundo.