Posted by: Loren Coleman on January 27th, 2006
Okay, all of us can see evidence that the Malaysia "Bigfoot" story has exploded into the mainstream when even USA Today decides to cover the story. But then, we also realize it is getting a little long in the tooth when the same newspaper can't be any more creative than to use the old terrible Ivan Marx photo of a probable man-in-a-suit to illustrate their supposedly overview news item. Outrageous. Those pix from the 1970s have nothing to do with Malaysia, and little to do with the real Bigfoot!
I certainly want the Malaysian scientists to succeed and find some solid evidence (hair samples, fecal material, get some casts of those four-toed tracks, maybe a body?), and I wish the two teams in the field well.
But here's my prediction. The next wave of interest will shift to the Himalayas, to Nepal, Sikkim, the foothills of India, and, yes, once again, to Tibet. To the land of lamas and Shepas. To Yeti.
It already has begun. Today, the Deccan Herald of India has published an article, a summary article, full of factual mistakes about the history of the Abominable Snowmen, but about the Yeti, nevertheless. They have even taken on what has become more common terminology from our field when the reporter asks: "Is [Yeti] real or just a mythical creature that intrigues cryptozoologists?"
Tracking such things as I do, I see today 300 stories have popped up around the world talking about Yeti. What is the source of most of them? Disney World's new opening of their Everest Expedition is behind a majority, but there are other ones…such as the Wireless Flash News story about the Yeti, Bigfoot, and Nessie photo contest, and the new Skoda SUV named "Yeti," which is being introduced.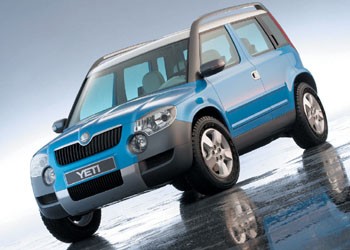 So what is ahead? New sightings from the Himalayas? A reexamination of old data? Expeditions to Nepal? Or finally, a new movie about the Abominable Snowman?
What have you heard via the grapevine?
Loren Coleman – has written 5489 posts on this site.
Loren Coleman no longer writes for Cryptomundo. His archived posts remain here at Cryptomundo.