Posted by: Loren Coleman on October 2nd, 2011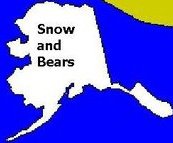 Cute, humm? But it does not get better.
Okay, I bring this pictured map business up with all due consideration of how many things on it are outright unnecessarily harsh, racist, bigoted, and a sad attempt at humor by someone in, what, 2008.  Southerners should not be called "Rednecks," rural folks are not "Hicks," homophobic labels are outrageous, and the desire to call an entire state after a religion is ill-advised and unwarranted.  The map shown below has animal notes on it, like "bears," "rattlesnakes," "buffalo," and "cows."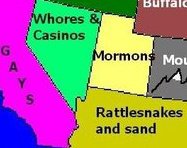 One specific segment of this "art" does bring my Cryptomundo attention to this map. It is a curious little area up in the Pacific Northwest denoted as "Here be Bigfoot."
Why was Sasquatch placed on this map?
What person or group created this exercise in stupidity and sad prejudices?  And why throw the poor Bigfoot into this mix?
This map is disturbing, but for cryptozoology, it is downright unfortunate that Bigfoot was placed amongst this collection of psychological vomit.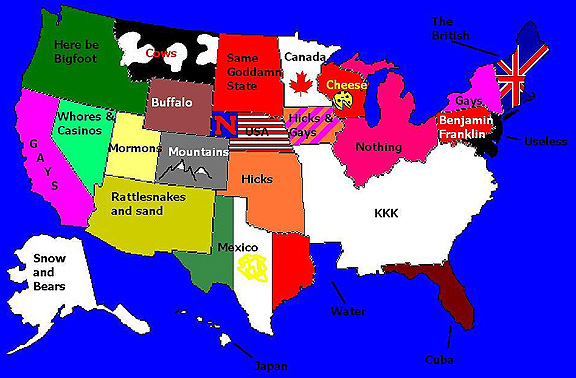 I see that bizarro USA maps similar to the above are found elsewhere throughout cyberspace.  Thankfully, cryptids are not to be found on them.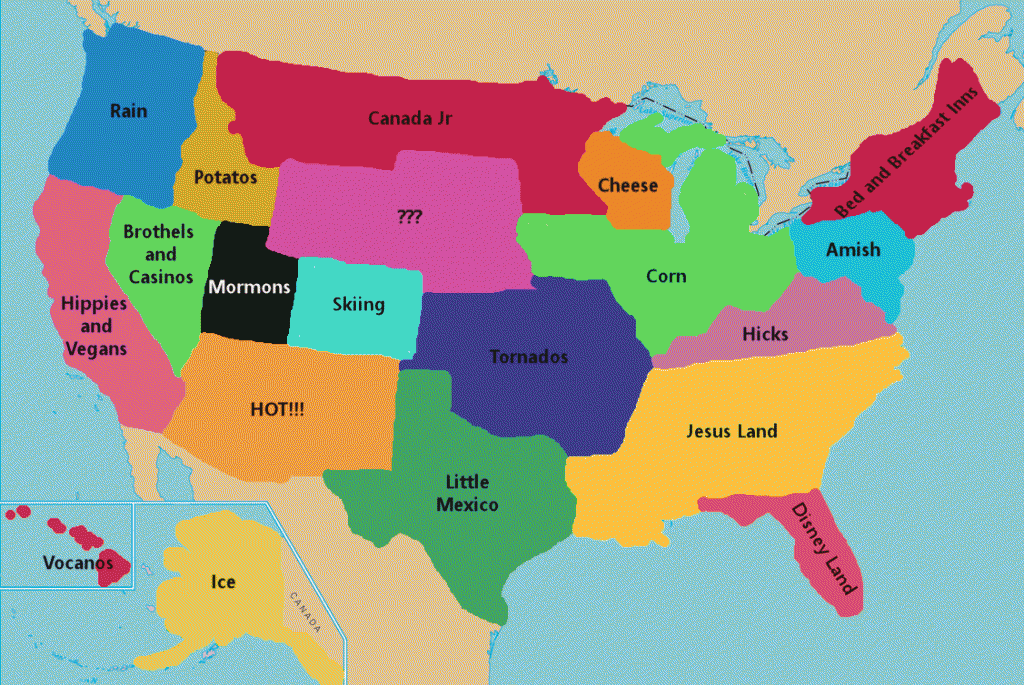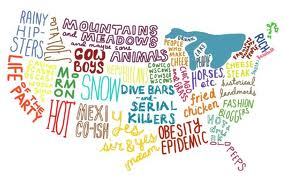 Loren Coleman – has written 5489 posts on this site.
Loren Coleman no longer writes for Cryptomundo. His archived posts remain here at Cryptomundo.