Posted by: Loren Coleman on September 15th, 2009
[First published November 16, 2007; updated September 15, 2009.]
The story of the okapi (Okapia johnstoni), from its 1900-1901 discovery to the June 9, 2006 announcement of its rediscovery in the Congo's Virunga National Park, has made this prehistoric relative of the giraffe one of the first "darlings of cryptozoology."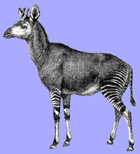 The International Society of Cryptozoology used an okapi as their logo (above), as have others (below).

The first illustrations that were published upon their discovery, show the okapis as truly dynamic animals (below).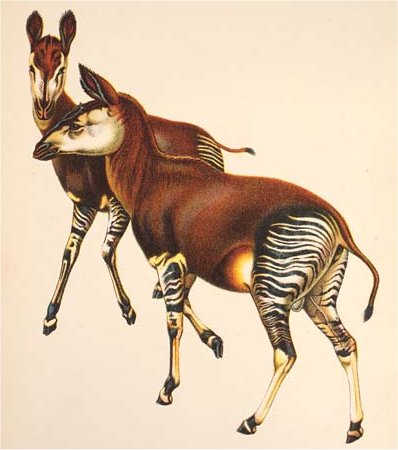 Old drawings then took on a static look. Some made the link between the giraffe and okapi (below), as in this early turn of the 20th century drawing, in which the text noted that the okapi "gives a good idea of what the giraffe's ancestors were like."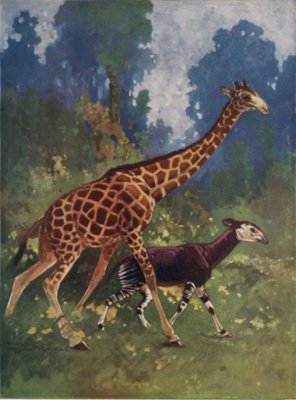 As to replicas, both companies, Safari and Schleich, do good jobs with their models.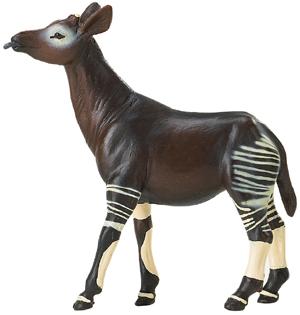 The Safari Okapi (above).

Two views of the Schleich Okapi (above and below).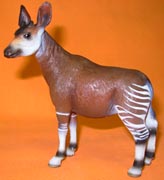 The following replica okapi is made by an unknown company but probably is Playvision or AAA from China. The search goes on to discovery one for the museum collection. Let me know if you find one.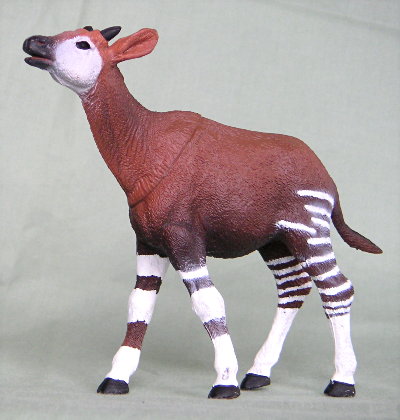 ++++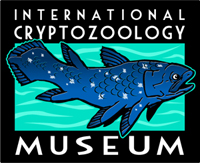 Support the new, openly public, physical location of the International Cryptozoology Museum in downtown Portland, Maine. Help us meet the rent and other new expenses for this great adventure.
Please click on the button below (not the one up top) to take you to PayPal to send in your donation.
If you wish to send in your donation via the mails, by way of an international money order or, for the USA, via a check or money order, please use this snail mail address:
Loren Coleman
International Cryptozoology Museum
PO Box 360
Portland, ME 04112
Thank you, and come visit the museum at 661 Congress Street, Portland, Maine 04101, beginning November 1, 2009!!
Loren Coleman – has written 5489 posts on this site.
Loren Coleman no longer writes for Cryptomundo. His archived posts remain here at Cryptomundo.