Posted by: Loren Coleman on October 10th, 2006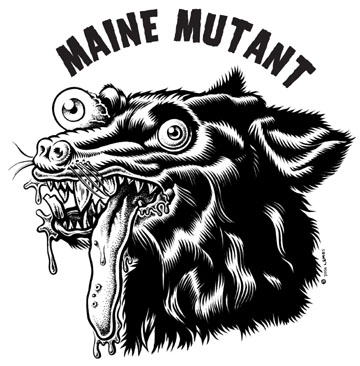 The "Maine Mutant" by Mike Lemos.
Remember the origins of the Maine Mutant, from the words of a beat journalist?
Recall all the buzz from the initial stories written by reporter Mark LaFlamme, who brought the beast to everyone's attention?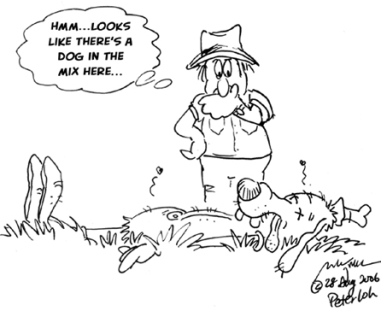 Guess what? Mark was just named the "Journalist of the Year" for the State of Maine!
Here's part of what the Lewiston Sun Journal had to say about this shocking news in their Sunday, October 8, 2006, issue:
The Maine Press Association has chosen Sun Journal crime reporter Mark LaFlamme as Journalist of the Year….[and] announced [the award] at the association's annual banquet Saturday night at the The Atlantic Oakes Resort and Conference Center [in Bar Harbor, Maine].
"I was completely taken by surprise," said LaFlamme after the banquet. "I did not see that coming. It's the only time in my journalistic career when I felt like crying. I was thrilled, and I still haven't come down off that high. It was remarkable. A very strange and satisfying moment."
When his name was announced there was a standing ovation, said Sun Journal staffer Mari Maxwell.
LaFlamme seemed overwhelmed, she said. "He was blinking his eyes pretty rapidly." LaFlamme was speechless, something out of character.
City Editor Karen Kreworuka classifies LaFlamme as an adept juggler.
"When Mark is on the cop beat, we are confident that whatever happens, he can handle it with aplomb," she said.
In addition to spot news, LaFlamme writes features, enterprise stories and a column, "Street Talk," in which he shows us what it is like to be human in any walk of life. "His depth of feeling for his subjects and his fertile imagination give us a glimpse into street life that is not all grit and gloom," Kreworuka said.
In his nomination letter to the judges, co-worker Christopher Williams described LaFlamme's Street Talk columns as a collection of weird, usually side-splitting and always riveting observations about cops, firefighters, EMTs, street people, transients, bad guys and alien sightseers.
"We've all have heard stories about people who live their jobs. Mark is that person," Williams wrote. "I can't think of a single person working at a newspaper in Maine who defines the role of reporter the way LaFlamme does. He deserves this honor."
Cryptomundo sends out well-deserved congratulations to Mark LaFlamme for his great contributions to reporting and investigative journalism!.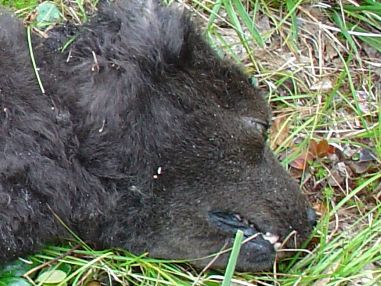 Please click on image for full-size version
Photograph by Michelle O'Donnell. Used by permission.
Loren Coleman – has written 5489 posts on this site.
Loren Coleman no longer writes for Cryptomundo. His archived posts remain here at Cryptomundo.