Posted by: Loren Coleman on August 2nd, 2012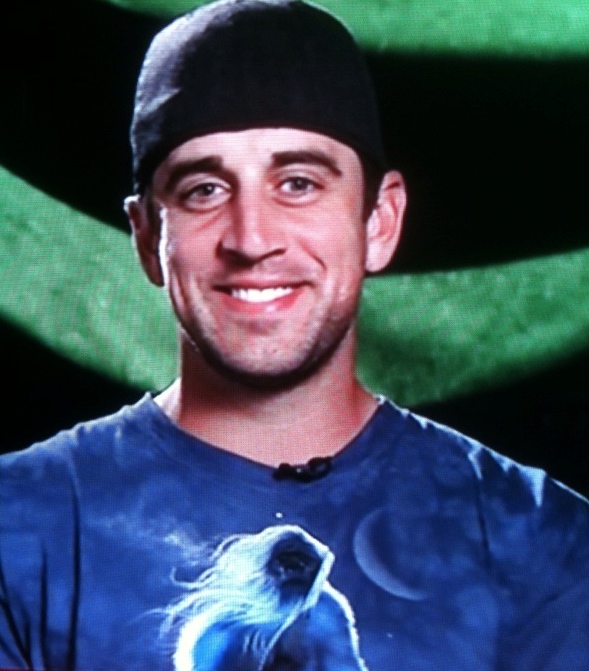 Photo by Loren Coleman.
Aaron Charles Rodgers (born December 2, 1983) is an American football quarterback for the Green Bay Packers of the National Football League. He is famed for playing professional football extremely well, and for his unique touchdown celebration, which he and his teammates have dubbed the "Championship Belt." After a scoring play, Rodgers celebrates by making a motion as if he is putting an invisible belt on around his waist.
Rodgers' celebration is featured in a series of State Farm commercials where the celebration is called the "Discount Double Check."
The quarterback is very conscious of what he wears in personal media appearances. On the ESPN program, PTI (Pardon The Interruption) on Wednesday, August 1, 2012, Rodgers was overhead talking about the shirt he was wearing, right before a commercial break, directly proceeding his interview. When the program came back from the ads, Rodgers was shown wearing a Yeti-Full Moon teeshirt.

Photo by Loren Coleman.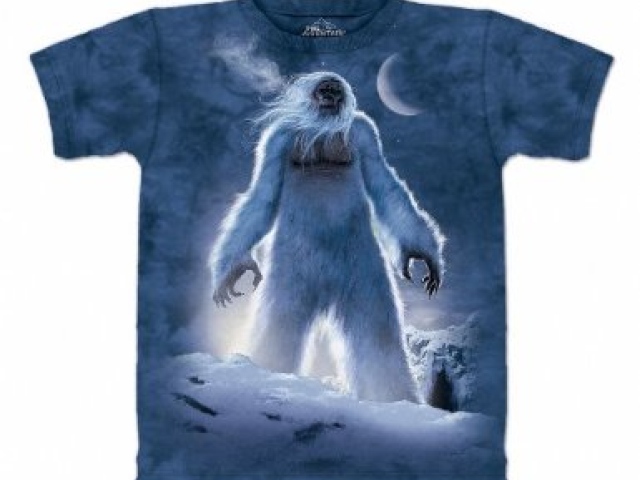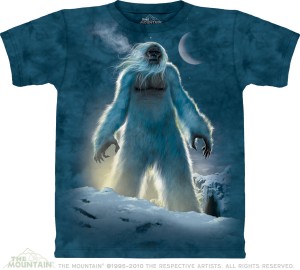 Is Aaron Rodgers a fan of Abominable Snowmen? It appears so. Maybe he'd like to sponsor an expedition? Or support the world's only cryptozoology museum in Portland, Maine? Hey, you never know.
Loren Coleman – has written 5489 posts on this site.
Loren Coleman no longer writes for Cryptomundo. His archived posts remain here at Cryptomundo.