Posted by: Loren Coleman on June 24th, 2007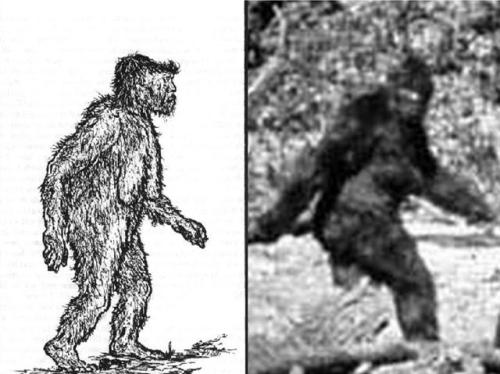 Daniel Loxton, editor of Junior Skeptic magazine, wrote to Cryptomundo on April 24, 2007: "It's the Roe sketch that suggests itself most strongly as Patterson's inspiration…"
What do you think?

This Willian Roe drawing was done in 1958 by his daughter from his description of what he said he saw in 1955 in British Columbia.
Did any of you catch the curl on the brow of the Albert Ostman Old Woman drawing by Roger Patterson?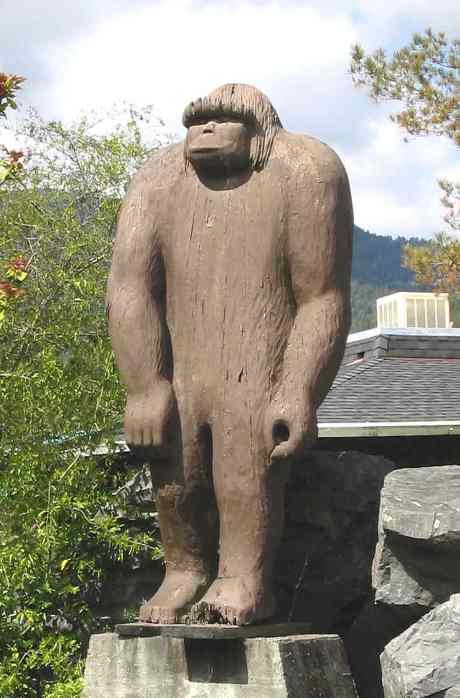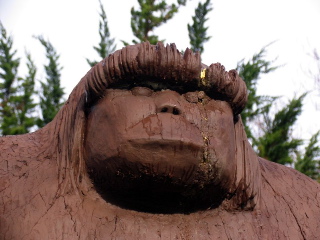 That curly description by Ostman is the inspiration for Ivan Sanderson's drawing of Sasquatch, and the Jim McClarin/Willow Creek Bigfoot statue's browridge (above), as well.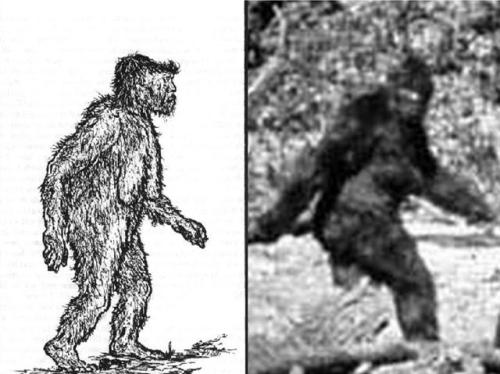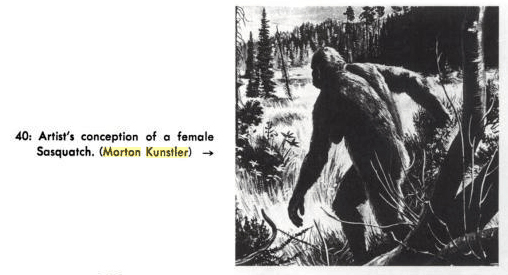 The closeup of the Roe drawing done by Kunstler in Sanderson's 1961 ABSM book
Was it the William Roe drawing by Morton Kunstler in True Magazine that actually serves as the model for the Bigfoot suit that no one has been able to locate, produce, or find? Kunstler's illustration shows the hint of a breast, the almost classic Patterson-Gimlin swinging of the arms, and even the famous black line down the back. Or was William Roe describing a real unknown primate that is merely confirmed with the filming of a similar cryptid 12 years later?
Please click to…
Thank You.
Loren Coleman – has written 5489 posts on this site.
Loren Coleman no longer writes for Cryptomundo. His archived posts remain here at Cryptomundo.