Posted by: Loren Coleman on July 25th, 2006
There's another Bigfoot talk that has popped up on the radar. It occurs Wednesday, July 26, 2006, in the Lake Oroville area of California. At the end here is the press information on the lecture, which appears to be taking a lead from the now popular "Legend Meets Science" moniker that is becoming overused in various places.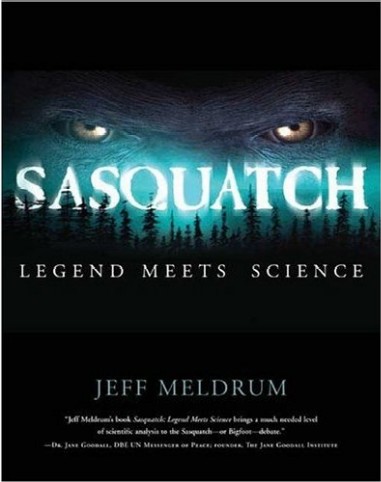 In other words, this talk is not to be confused with Jeff Meldrum's September 2006 book (above), Sasquatch: Legend Meets Science, although the individual lecturing was involved with the Skookum cast investigations.
2006 Summer Speaker Series
Please join us for a very exciting Summer Speaker Series program on July 26 at 7 p.m., in the Lake Oroville Visitor Center Theater: "Bigfoot- Legend Meets Science"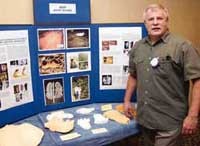 Presented by Dr. Ron Brown
Dr. Ron Brown received his Doctorate in Zoology from East Africa, where he lived during the 1980s. He was the co-operator of a breeding facility for Native African animals in South Africa. Dr. Brown wrote his first paper on Bigfoot at U.C. Berkeley in 1972; a non-scientific critique of the 1967 Patterson Film and has been a contributing author for books on Bigfoot. He has participated in numerous field studies and investigations and is affiliated with the only academically qualified field investigatory team he's aware of on Bigfoot.
Please join Dr. Brown for an extraordinary exploration of the legendary mystery creature that has inspired enthusiastic research by scientists, biologists, and outdoorsmen for the past three decades. Ron's insightful lecture presentation will include videotape footage and an informational display of castings and visual representations. He encourages questions and information from the audience members.
Bring family and friends, a picnic dinner, and dine on the Visitor Center's shaded patio before the program begins. The Visitor Center remains open after 5 p.m. on specified Summer Speaker Series Wednesday evenings only during the summer months.
To reach the Visitor Center, take Hwy. 162 (Olive Hwy.) east out of downtown Oroville, travel approx. 7 miles and turn left onto Kelly Ridge Road and follow it to the end. This event is accessible to persons with disabilities. If you are in need of a specific accommodation or need additional information regarding this FREE PRESENTATION, please phone the Lake Oroville Visitor Center at (530) 538-2219.
Loren Coleman – has written 5489 posts on this site.
Loren Coleman no longer writes for Cryptomundo. His archived posts remain here at Cryptomundo.