Posted by: Loren Coleman on January 29th, 2007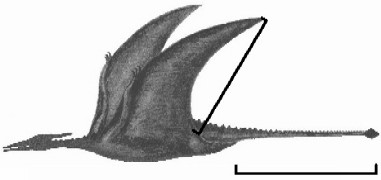 Click on the Ropen for a larger version. No scale was given for this drawing.
As we have learned, the "Destination Truth" team is on a filming trek in Asia. Here is another insight into the expedition's point-of-view and cryptid focus as they pursue the Ropen in Papua New Guinea:
I was interviewed by Neil Mandt a few weeks ago as he was preparing for the expedition (this kind of excursion should only be done after consulting with someone who has been in Papua New Guinea, searching for the Ropen and/or eyewitnesses). At first, suspicious – the "Fi" of "Sci-Fi Channel" means "fiction," – I was assured that this was a real investigation to get to the truth. I advised them about villagers, dangers, and so forth.

Recently, I received word that this team procured something more substantial than just eyewitness testimonies, but I'll let them announce the details, when they return.

A double-problem not commonly known about Ropen investigations is this:

Several names may represent the same species, and one name may represent more than one species. "Duwas" and "Ropen" probably/usually indicate the same kind of creature. I believe that "Duah" is a Western distortion, caused by the assumption that "Duwas" is the plural: It is not plural.

We (myself and my team) now suspect that there are more than one species of pterosaur in Papua New Guinea.Jon Whitcomb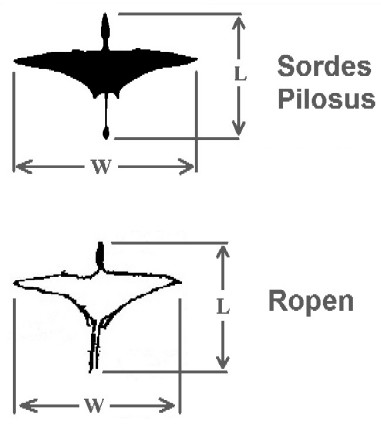 The wingspan ("W") is said to be 29-30 feet.
Jonathan Whitcomb's book is Searching for Ropens.
Loren Coleman – has written 5489 posts on this site.
Loren Coleman no longer writes for Cryptomundo. His archived posts remain here at Cryptomundo.