Posted by: Loren Coleman on May 27th, 2010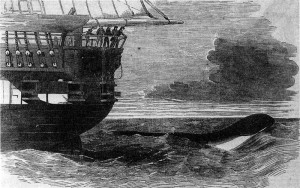 Courtesy of the International Cryptozoology Museum
AOL's Lee Speigel has written an extended overview on the flap over the Royal Navy saying they can't find any Sea Serpents in their files.
It is really rather simple, obviously. If you don't file a case using a cryptid name, of course, you won't find anything in the cryptid files.
Spiegel writes:
At the International Cryptozoology Museum in Portland, Maine, Loren Coleman cites a case from his "Field Guide to Lake Monsters and Sea Serpents," that took place in May 1917 during World War I, off the coast of Iceland. Capt. F.W. Dean of the British cruiser Hilary witnessed a strange creature in the water.

Dean thought, at first, he was looking at the periscope of a submarine, Coleman says, until he realized "it had what appeared to be a cow's head and dorsal fins. It was described as a long-necked creature with a 20-foot-long neck.

"I think it's obvious that these kinds of records occur during wartime and peacetime — what happens to them is a question."

Based on his own experiences trying to obtain government documents using Freedom of Information laws, Coleman feels that many such requests result in no available information because the initial queries aren't specific enough.

The British denial of any sea serpent files, Coleman says, is "sort of a Catch-22″ — there might, in fact, be reports of unusual animals, but since they're not labeled as sea serpents or monsters, they're never put into a sea monster file.

"It tends to be a standard operating procedure that, if they're not specifically told it's a sea monster, they may or may not keep that record."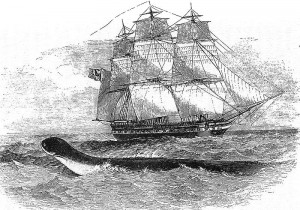 Courtesy of the International Cryptozoology Museum
HMS Daedalus was a 19th-century warship of the royal navy. In August 1848, Capt. McQuhae of the Daedalus and several of his officers and crew saw a sea serpent, which was subsequently reported in the Times of London.
Loren Coleman – has written 5489 posts on this site.
Loren Coleman no longer writes for Cryptomundo. His archived posts remain here at Cryptomundo.