Posted by: Loren Coleman on November 25th, 2012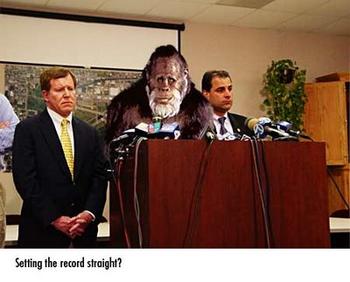 Those who are observant will note that a creator of an illustration trying to explain the Facebook press releases has stumbled by adding an unfortunate mistake to this firestorm.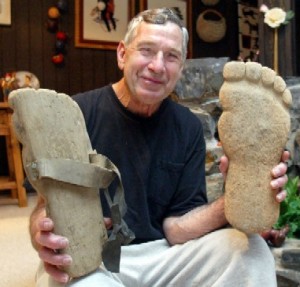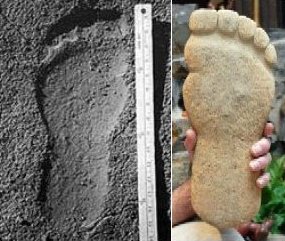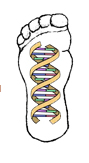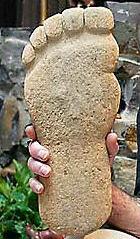 The middle image below is the graphic outline of one of the Ray Wallace wooden fake Bigfoot track tools he and his associates employed to leave print impressions in prime Bigfoot country.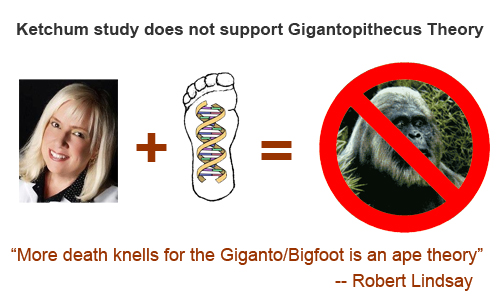 The best laid plans for editorial art can sometimes go badly astray.
Of course, the other component that is incorrect in terms of this quote (upon which the graphic is based) is that the "Giganto" theory is so central and important to Bigfoot researchers. Yes, many folks, following Grover Krantz and Jeff Meldrum, have been overly influenced by having all their eggs in that one basket.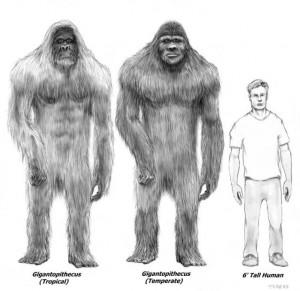 While many people are Gigantopithecus followers, there are schools of thought that North American Bigfoot/Sasquatch/Oh-Mah might be evolved Paranthropus, Homo heidelbergensis, Neandertal, Amerindian shamans, and more. Or that while populations of Bigfoot might exist, we have no idea at all what they might be.
Besides, there are a lot of unusual suspects out there, and Bigfoot is not the only hairy hominoid group in existence, we'd bet.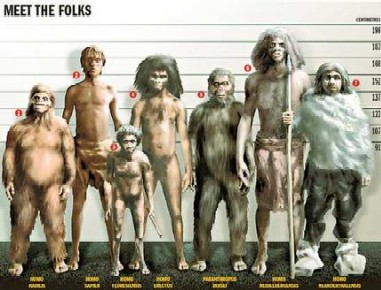 Loren Coleman – has written 5489 posts on this site.
Loren Coleman no longer writes for Cryptomundo. His archived posts remain here at Cryptomundo.