Posted by: Loren Coleman on November 23rd, 2007
Some unique crocs have been seen in Thailand. But as opposed to merely "out-of-place" or escaped reptiles, it might signal a recovery of a locally "extinct" species.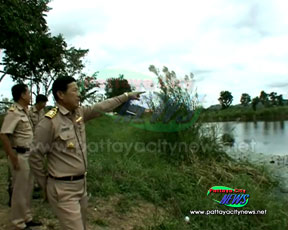 Loosely using the term "gavial," some form of a gavial or gharial is the source of this attention. Either it is the true gharial, Gavialis gangeticus, identified as such by the local Thai media, or the false gharial Tomistoma schlegelii, the preferred choice, I read after I first saw this news item, of cryptozoologist Chad Arment. Since I respect Arment's opinion on this, as he knows his herps rather well, his insights over the local reporter's seems the correct call here.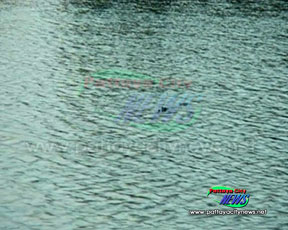 The Pattaya City News noted more than one of the "rare freshwater gavials" were seen swimming in a lake in the Sattahip district on Tuesday, November 20, 2007.
These photos are the best of the lot that accompanied the article, "Not Quite the Loch Ness Monster: Rare Crocodile Found in Sattahip Lake."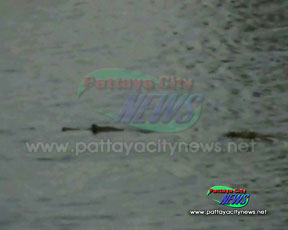 The Thai false gharial is also known as Takong or Tomistoma, but it is said to be extinct in that country. There have been no records of Tomistoma in Thailand since 1970 and it is probably extirpated there (Ratanakorn et al. 1994). Reports of the species in Sulawesi and Vietnam (Groombridge 1982) remain unsupported. These unconfirmed sightings from Marisa river, north Sulawesi, and Ca Mau, Minh Hai Province, Vietnam, would be significant range extensions if verified. The new reports out of Sattahip, Thailand, likewise, are important news.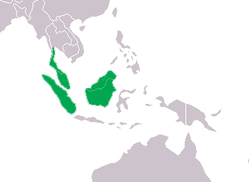 The false gharial (map above) is native to the area, although they have not been encountered in Thailand since 1970, as noted. The true gharial (map below) is generally known from India and Pakistan. These two maps for the two species indicate the accepted ranges.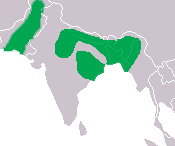 References:
Groombridge, B. 1982.
The IUCN Amphibia-Reptilia Red Data Book IUCN. Gland, Switzerland. 426pp.
Ratanakorn, P., B. Amget and B. Otley. 1994.
Preliminary Surveys of Crocodiles in Thailand. In: Crocodiles, Proceedings of the 12th Working Meeting of the Crocodile Specialist Group. 1:35 ~ 49. IUCN, Gland, Switzerland.
Loren Coleman – has written 5489 posts on this site.
Loren Coleman no longer writes for Cryptomundo. His archived posts remain here at Cryptomundo.