Posted by: Loren Coleman on February 24th, 2008

It has just been announced that I will be a presenter at The Scare Fest, the biggest Horror and Paranormal Convention in the Southeast USA. The event is three horror-filled-days on September 12, 13, and 14, 2008.
I am intrigued to learn that this gathering will take place in the heart of Fayette County, Kentucky! The Scare Fest will be held at the Lexington Convention Center in Lexington, Kentucky, one of the largest convention centers in the state. I'll have to explore the twilight language significance of the Fayette Factor while I am there.
Here's some more info from the promotional description for the event:
Spend hours shopping through the huge 18,000 square foot dealer room where over 100 vendors will be selling weird, strange, unique and extraordinary horror and paranomal items. During your three day adventure you will be able to attend many seminars, Q&A sessions, movie screenings, and workshops that will be offered by some of the celebrities at Scare Fest.
And it doesn't stop there! After-hour events will include dinner with the stars, VIP parties, Nightmare Haunted House, midnight horror movies at the Historic Kentucky Theater, tours and other events to be announced.
The Scare Fest is hosted by Ghost Chasers International, Inc. and was created by Jeff Waldridge and Patti Starr. The tickets will be sold at the Ghost Hunter Shop, 835 Porter Place, Lexington, KY or online.
The event will have several celebrities (both horror movie stars and paranormal experts) there. Two actors I am looking forward to meeting are: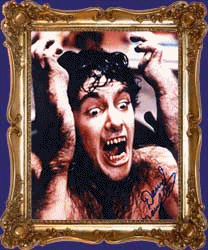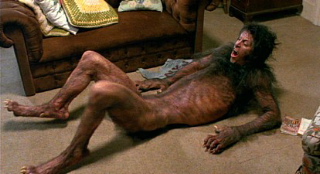 David Naughton morphed into you-know-what in An American Werewolf in London.
and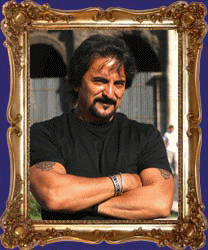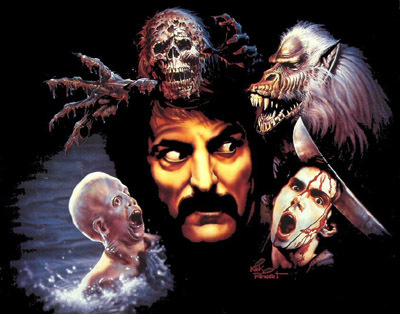 Tom Savini was the special effect artist for Friday the 13th (the fest will host a reunion of the actors from that movie), starred in From Dusk Till Dawn, and directed Night of the Living Dead (1990).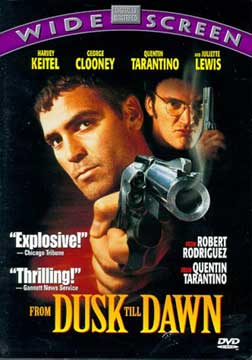 In the realm of Forteana, I'll be glad to meet, for the first time, people like Tiffany Johnson and Weird Kentucky author Jeffrey Scott Holland (I hope his use of three names doesn't mean he's a serial killer), and seeing again, old friend Phyllis Galde of Fate.
Indeed, I look forward to chatting with many of you Cryptomundians who show up!
If you do stop by, you can get your books signed by me and also donate your blood to a good cause (no, no, not to the International Cryptozoology Museum, lol).
The Kentucky Blood Center will be doing a Mobile Blood Drive during the convention. They will have their mobile blood center bus parked right outside of the Convention Center. Everyone who signs up and gives blood at the convention will get a special limited edition shirt with this design: It will be on a white shirt and will be an all over design.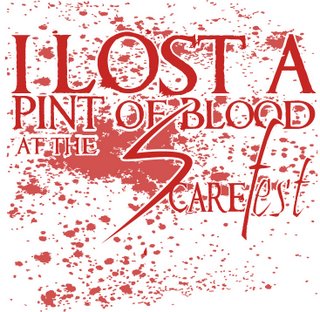 Loren Coleman – has written 5489 posts on this site.
Loren Coleman no longer writes for Cryptomundo. His archived posts remain here at Cryptomundo.