Posted by: Loren Coleman on October 12th, 2008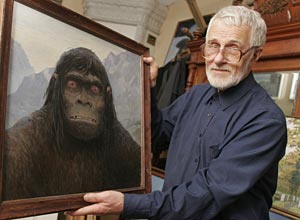 Video reports are noting that Siberian hunters have found several alleged (so-called by American media) "Bigfoot" or Snowman footprints. These tracks are said to have the step length of about 6 feet or 2 meters. The reports are issuing from Salekhard, West Siberia.
Links to two video reports (unavailable on YouTube, to date) use to be here (via a Minnesota television news report) and here (via a Denver station).
I discussed "Siberian Neandertals" a year ago, in October 2007, here. The notion there are unknown hairy hominoids in Siberia is well-established.
The various reports go by different names. They are called Mecheny, Mirygdy, Chuchunaa, Mulen, or Wildmen, and some former Soviet Snowmen Commission scientists and a few Chinese in the last century have studied them. The Chuchunaa, the sometimes-raggedly-clothed, eastern version of the Mirygdy, are sighted in Eastern Siberia.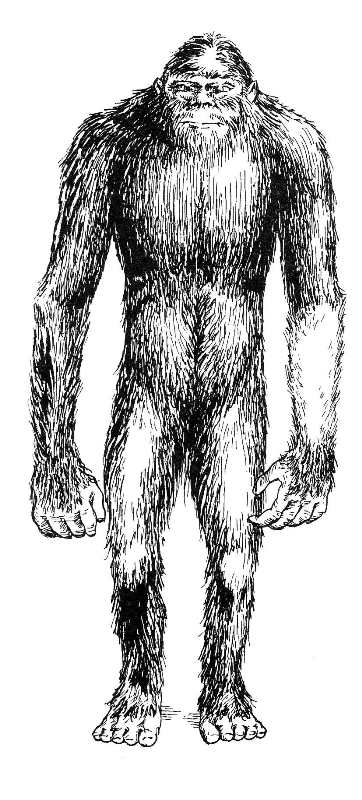 The above Asian Siberian unknown hominoid, individually named Mecheny, as drawn by artist Harry Trumbore, appears in The Field Guide to Bigfoot and Other Mystery Primates.
Loren Coleman – has written 5489 posts on this site.
Loren Coleman no longer writes for Cryptomundo. His archived posts remain here at Cryptomundo.