Posted by: Loren Coleman on August 5th, 2011
What we're looking for is an account of something satisfactorily monstrous, and not more or less in the distance: something that is not of palaeontologic memory that has been jogged so plasterfully. The sea is the best field for data.Charles Fort, Lo!
You can look it up on those "This Day" calendars and websites. For some reason, August 7 is generally designated as "Sea Serpent Day."
By whom? Why? Where?
Could perhaps the greeting card companies, newspaper editors, or whomever decided on such things have been off by one day?
Those clued into what has actually happened on August 6th versus August 7th might have another take on which day should be picked, to wit:
August 6

On this date in the year 1817, a huge creature described as a sea-serpent was spotted in the ocean near Gloucester harbor in Massachusetts. Coincidentally, on this same date in the year [1848], a similar creature was seen by the crew of the British naval frigate Daedalus.

This day is sacred to the Cherokee Earth-Goddess Elihino and her sister Igaehindvo, the sacred goddess of the Sun."Days of August," Autumn's Meadow, 2007.
I've corrected "Autumn's Meadow," which got the year off by 100 years, as the Daedalus event (see illustration below) occurred in 1848, not 1948.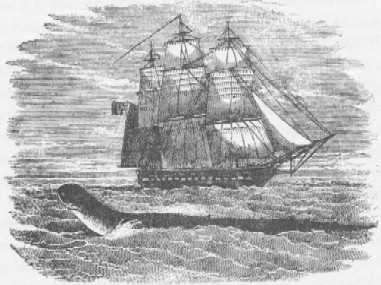 A procession of the damned.

By the damned, I mean the excluded.

We shall have a procession of data that Science has excluded.Charles Fort, Book of the Damned.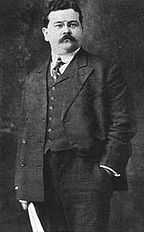 Of perhaps more importance is the fact that August 6th is the birthday of the great American intellectual who has given his name to the entire study of unexplained phenomena, Charles Hoy Fort (August 6, 1874 – May 3, 1932). Most people reading this are Forteans, even if they don't know it.
We are not realists. We are not idealists. We are intermediatists — that nothing is real, but that nothing is unreal: that all phenomena are approximations one way or the other between realness and unrealness.Charles Fort, Book of the Damned.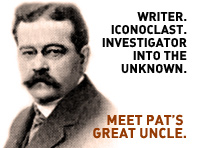 Recall Charles Fort has been in the news again because he is Beasthunter Pat Spain's Great Uncle. Fort was from Albany, New York. Spain grew up in nearby Troy, New York.
I've encouraged Albany-Troy visitors to the International Cryptozoology Museum to go visit Fort's grave. Have you made the pilgrimage?
Charles Hoy Fort
Birth: Aug. 6, 1874
Death: May 3, 1932
Albany Rural Cemetery
Menands
Albany County
New York, USA
Plot: Lot 8, Section 28
Source.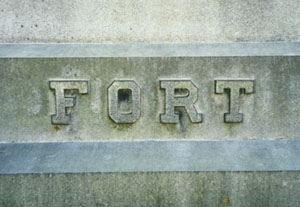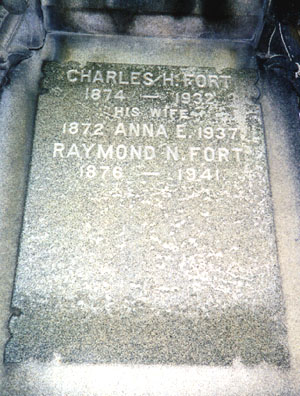 Two photos above of Fort's grave, by Andrew R. Pulsifer.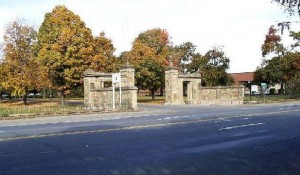 The gateway to Fort's gravesite, by Stanley Weidenhammer.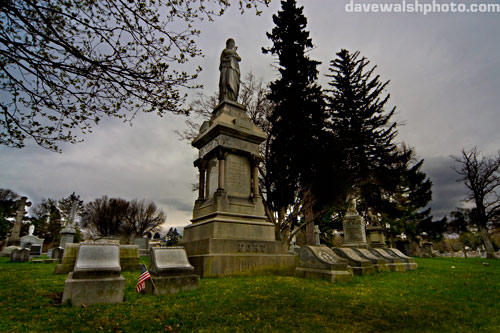 The grave from a distance, by Dave Walsh. (Don't get lost, as Dave did at first.)
For Boing Boing's take on this special day, click here on David Pescovitz's 2007 post about Charles Fort's Birthday.
For the hypertext of all of Charles Fort's books, see "The Fortean Web Site of Mr. X".
And last but not least, Fortean writer Matt Bille pens this mysterious note to me: "I've always placed Sea Serpent Day on December 5."
Loren Coleman – has written 5489 posts on this site.
Loren Coleman no longer writes for Cryptomundo. His archived posts remain here at Cryptomundo.