Posted by: Loren Coleman on February 5th, 2012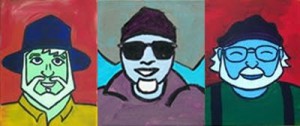 Okay, look.  We are realistic here at Cryptomundo. Hardly anyone is going to be online reading about Bigfoot or cryptids today. There's a super game on Sunday, and if you don't watch the football, you probably are tuning in for the ads.  Are any cryptozoological?  More about that tomorrow.
But, if you want to have some fun on February 5th, challenge yourself, and see if you can name the individuals appearing in the following Andy Finkle paintings. Most of the people are Bigfooters. That's the only clue.
I've assigned them numbers so you can give your answers in the comments, using those indicators. Place your guesses in the section, below, before looking online for hints or visiting Finkle's website for hints.  Comments will be posted after the football game to give as many people the chance to register your speculations without someone else giving away all the answers. By the end of the day, I will reveal all the correct answers, if the right ones don't show up.
Enjoy.
(1)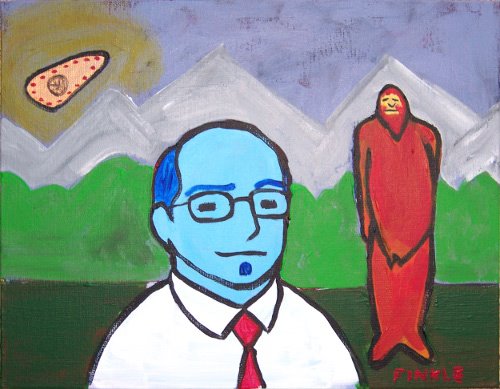 (2)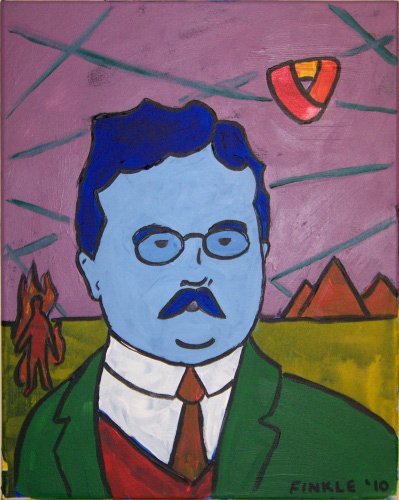 (3)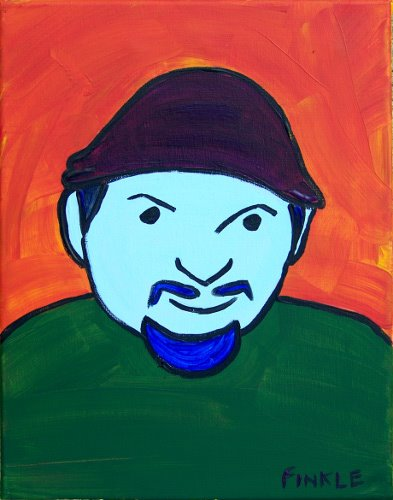 (4)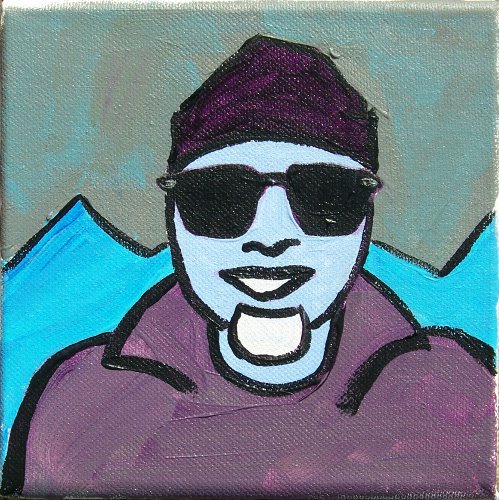 (5)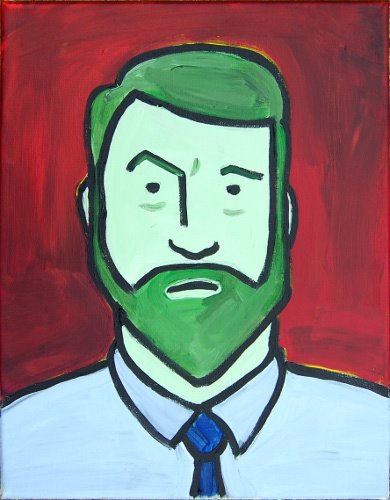 (6)


(7)



(8)

(9)


(10)


Loren Coleman – has written 5489 posts on this site.
Loren Coleman no longer writes for Cryptomundo. His archived posts remain here at Cryptomundo.