Posted by: Loren Coleman on March 8th, 2007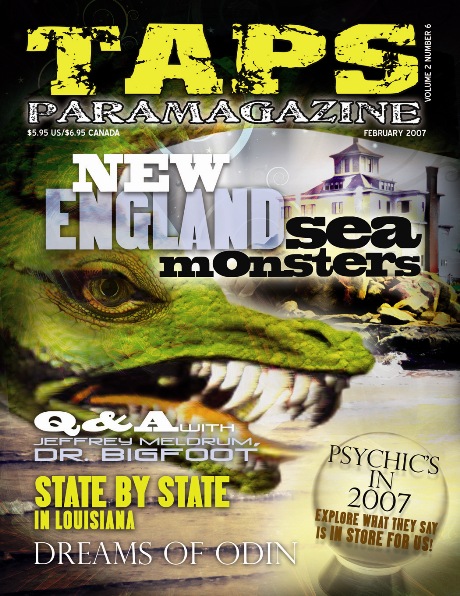 In the current issue of TAPS Paramagazine on newsstands now and via mail (you can click on the ad to the right), you will find a new "Q and A" session with Dr. Jeff Meldrum about Bigfoot.
Yes, I have the cover article on Sea Serpents plus a list-column on New England Lake Monsters, but what I wanted to really mention was the Meldrum article. I only learned about it after my issue came recently.
Meldrum, of course, doesn't "tapdance" in the traditional negative meaning, i.e. that he is avoiding topics. He dances about in fine form, as in cutting-a-rug and doing-the-two-step through TAPS Paramagazine. Page by page, TAPS is going more cryptozoological, and the Meldrum piece is good to see there.
Loren Coleman – has written 5489 posts on this site.
Loren Coleman no longer writes for Cryptomundo. His archived posts remain here at Cryptomundo.