Posted by: Loren Coleman on July 30th, 2007
TAPS ParaMagazine moved into new headquarters in Massachusetts, and the GateHouse News Service highlighted the relocation.
The following are parts of that story, plus various sample cover pages from my recent "CryptoCorner" columns and feature articles.
Note, the TAPS folks are also thinking about opening a museum in the future.
Fall River- The slithery, emerald green ''lady alien'' android had a parrot on her shoulder and a purple sign in her hand that read: ''Welcome to TAPS ParaMagazine. You are safe here.''

The investigators and writers of TAPS, with more than 20 monthly issues on the paranormal in the can, are ready to share their queries and stories about the strangely not-so-safe with readers and viewers.

Two years after kicking off the cable TV reality show hit ''Ghost Hunters,'' –Jason Hawes, Grant Wilson and Steve Gonsalves recently opened their magazine's new office in Fall River's Tower Mill complex.

Their eye-appealing, glossy magazine spotlights ghosts, hidden animals, spirituality, Bigfoot, aliens and an ever-morphing variety of supernatural adaptations falling into the category of the ''paranormal.''

The Ghost Hunters founded TAPS last year with publisher R.W. Bluestroke.

* * *

The TAPS founders recently leased about 2,000 square feet on the fifth floor of the Tower Mill for their magazine and contemplate expanding for a paranormal museum.

With scores of crews and freelance writers across the country, TAPS is also being mailed to readers in Canada, England, Australia and Switzerland.

''This elevates the city in terms of the unique and makes it another attraction Fall River has,'' said Ken Fiola, city director of economic development.

''As everyone knows, lots of strange things happen in Fall River for whatever reason,'' Wilson said. ''We thought we would add to the lore.'' – by Michael Holtzman, "Magazine devoted to supernatural settles into new digs," The Patriot Ledger, July 26, 2007.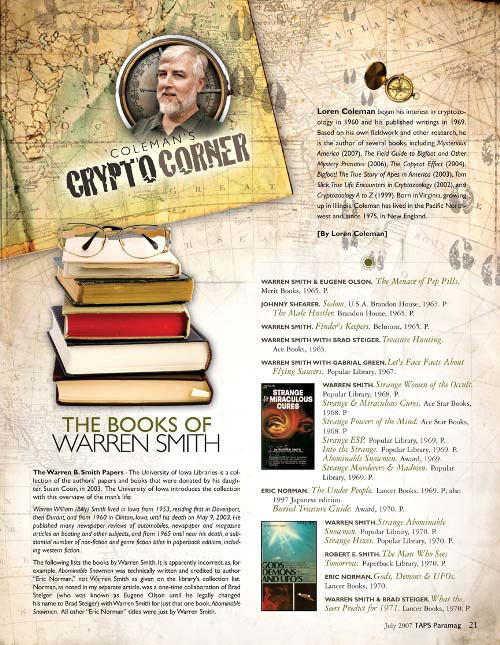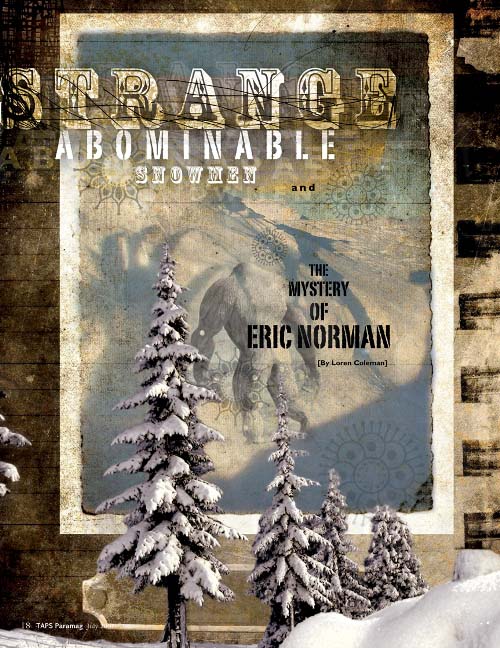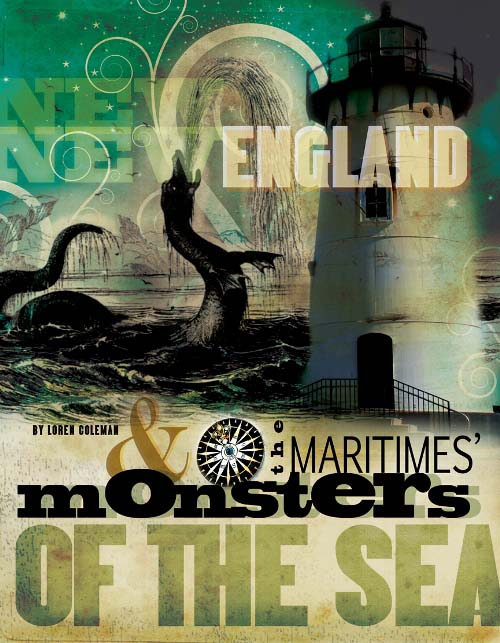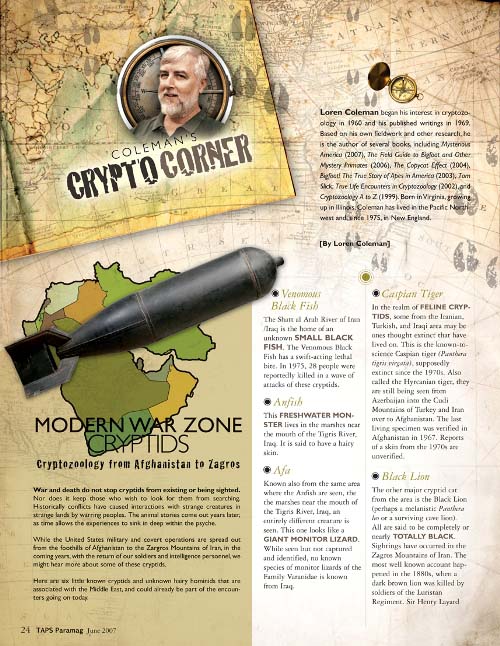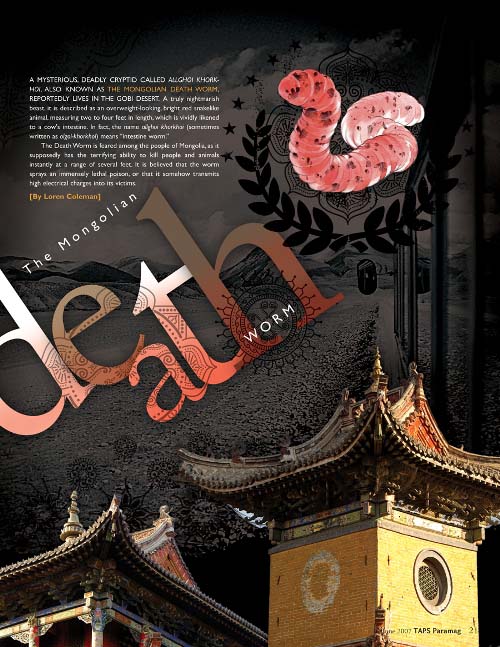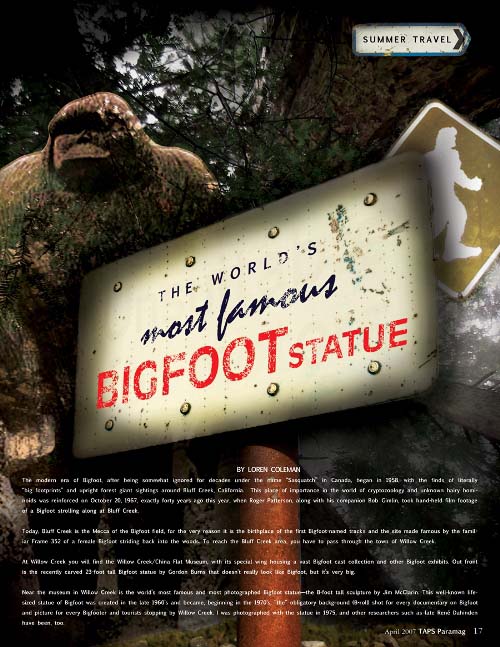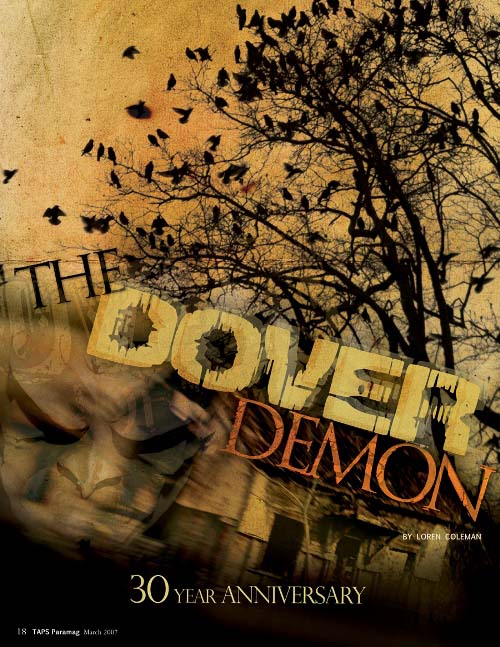 For more infomation on TAPS, click on their ad on this page.
Loren Coleman – has written 5489 posts on this site.
Loren Coleman no longer writes for Cryptomundo. His archived posts remain here at Cryptomundo.