Posted by: Loren Coleman on September 1st, 2012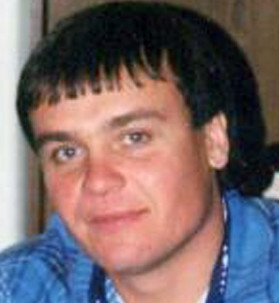 People have had a lot to say about this man and his act. Our condolences to his family and son, Hunter. And, again, to the families and the two young women who encountered Randy Lee Tenley, 44, on Highway 93 last Sunday.
Here are some of the quotable remarks we're hearing about Tenley:
"He was trying to make people think he was Sasquatch so people would call in a Sasquatch sighting….You can't make it up. I haven't seen or heard of anything like this before. Obviously, his suit made it difficult for people to see him….This one was a store-bought version, just a commercial Ghillie suit that was pre-made….Alcohol may have been a factor. Impairment is up in the air….He was in the right-hand lane of travel and the vehicle was unable to avoid him and struck him." ~ Montana Highway Patrol Trooper Jim Schneider.
"He was just a normal guy with a sense of humor that didn't serve him well," Flathead County Sheriff Chuck Curry.
"I would like to thank you for your kind words of Randy Tenley the 'Bigfoot from Montana,' I knew Randy well and worked with him at Mergenthaler and he was a very nice person with a big heart and he was a big kid in a man's body. I appreciate all the kind words in light of all the insensitive comments I have seen from many people on all the news sites. It is very important for people to realize he was a person with family and needs to be treated as such; unfortunately he made a mistake that cost him dearly however it was not with bad intent. If you knew him that was just a Randy thing to do. I appreciate your kindness towards him and your site is very interesting. All the best to you.. :)" ~ Shawna
Loren Coleman – has written 5489 posts on this site.
Loren Coleman no longer writes for Cryptomundo. His archived posts remain here at Cryptomundo.